01-02-2017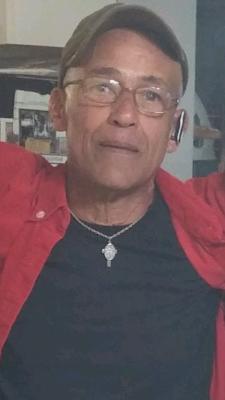 SERVICE SCHEDULE

Mr. Kenneth Edward "Frank" Dickson, Jonesborough, passed away Monday, January 2, 2017.
Mr. Dickson was born in Washington County, son of the late Fred and Geneva Griffin Dickson. In addition to his parents, he was preceded in death by children Terrence and Terest.
Mr. Dickson proudly served his county in the United States Marine Corps being awarded the Good Conduct Metal.
Left to cherish his memory are his sister and brothers, Lindaaaa Dickson, James (Remedios) Dickson, Michael Dickson (Sheriff), and Orgel (Brenda) Dickson.
A graveside service for Mr. Dickson will be held Monday, January 9, 2017, 11:30 AM at Mountain Home National Cemetery.



Would you like to leave an eulogy or condolence for Mr. Kenneth Edward "Frank" Dickson? If so, simply click HERE
EULOGIES & CONDOLENCES
01-08-2017
Artavan T. Hart
I extend my deepest sympathies to you and your family. May the soul of your brother be at peace with our Heavenly Father.
01-07-2017
Don Elseroad
In recognition of Kenneth Edward "Frank" Dickson's Honorable Service in the United States Marine Corps, the members of the SSgt Walter F. 'Trae' Cohee III Detachment # 115, Salisbury, MD as of well as the members the Tri-Cities Detachment # 969, Gray, TN of the Marine Corps League would like to extend our appreciation and gratitude for his service to God, Country and Corps as well as our sincere condolences to his family. SEMPER FIDELIS Don Elseroad Staff Sergeant USMC (Ret) MCL Detachment # 115 & # 969
01-07-2017
Linda Williams
My condolences to the Dickson family, this was very comforting to me to know of God's promise the creator of life that there is going to be a resurrection (Acts 24:15) when you can read more about this promise go to JW.ORG
01-07-2017
James Bo Laws
A good man and an old friend You will be remembered always
01-06-2017
Michael Lones and Tammy Nelson
We are so sorry for your loss. Love and prayers to your family.
01-06-2017
Susan Coleman
My sympathy to Orgel and all of the family.
Dillow-Taylor is a third generation family-owned business...established in 1929
---
Dillow-Taylor Funeral Home and Cremation Services
P.O. Box 98, Highway 11-E, Jonesborough, Tennessee 37659
Office: 423.753.3821 Fax: 423.753.7409

Hours of Operation:
Monday - Saturday: 8am - 5pm
Sunday: 12pm - 4pm
---

| | | | | |

Copyright ©2019 Dillow-Taylor Funeral Home and Cremation Services. All Rights Reserved.
Programming & Web Development by .