01-01-2017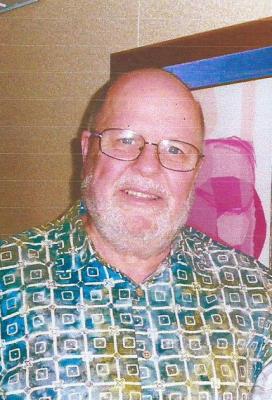 SERVICE SCHEDULE

Mr. Victor R. "Dick" Goodman, age 72, Jonesborough, passed away Sunday, January 1, 2017 at Johnson City Medical Center after a battle with cancer.
Mr. Goodman was born in Brazil, Indiana and son of the late Victor R. Goodman, Sr. & Maude (Prichard) Goodman.
He was a member of Holston Valley Unitarian Universal Church.
Mr. Goodman enjoyed volunteering for Meals on Wheels and Jonesborough Food Pantry. He was an avid reader and appreciated lively, interesting conversations.
He will be dearly missed by all.
Survivors include his devoted and loving wife, Cynthia Goodman, Jonesborough; children, Tracy and Michael; three grandchildren, Sarah, Kristina and Mikey; two sisters and brothers-in-law, Jeanne & Galen Potts and Virginia Roesler and the late Elmo; special sister-in-law, Dolores Carlson and the late Thomas; brother-in-law, Richard (Mary) Adams; sister-in-law, the late Marlene Adams; many nieces, nephews, great nieces and nephews, aunts, uncles, cousins, and good friends.
Celebration of Life Services will be at a later date.
In lieu of flowers, donations may be sent in his memory to Holston Valley Unitarian Universalist Church, 136 Bob Jobe Rd, Johnson City, TN 37615



Would you like to leave an eulogy or condolence for Mr. Victor R. "Dick" Goodman? If so, simply click HERE
EULOGIES & CONDOLENCES
01-11-2017
Cindy
So sad to hear the news about Victor. He was always such a bright part of my day when he came in for his bagel or muffin at Panera. All of us day shift girls enjoyed his bright smile & kindness. I loved chatting with him & serving him breakfast. Definitely one of my favorite customers & is greatly missed!
01-10-2017
Dolores Carlson
Cynthia My heart hurts for you Dick was a giant among men.Always ready To help. And his humor was always There to make you chuckle. He is missed. The best brother In law in the world Lovingly,Sissy
01-06-2017
M.H.
Please accept my deepest sympathy for the Goodman family. May you cherish the memories you shared together. Revelation 21:4
01-05-2017
Sharon and David Perot
Dick was our friend and neighbor for several years in Jonesborough. We always loved having him in our home. Dick was a person who always had an upbeat attitude, even if things were not going to his liking. You could always count on Dick to bring a valuable perspective to any conversation, and do it with a smile. Here is an example of who Dick was: Not too long ago David was at work in Johnson City when Sharon had a medical emergency at home which required an immediate trip to the emergency room. She was in a lot of pain and in no condition to drive. Dick was driving by and when he learned of the situation he immediately took Sharon to the hospital and stayed with her until David could get there. That's the kind of thing Dick did all the time, and to him it was no big deal. But it was to us. Our hearts go out especially to Cynthia. Our circle of friends and neighbors has suffered a great loss. Farewell Dick, it was our honor and privilege to know you. Sharon and David Perot
01-05-2017
Linda Williams. linda.wms59@yahoo.com
To the family of Mr. Victor R. Goodman. just to bring a little comfort that God promise there will be a resurrection. Acts 24:15. When you can go the jw.org to find out more. Have a good day.
01-04-2017
Debbie Corey
It was such a pleasure to have Dick as our next door neighbor and dear friend here in Tennessee. He had a great sense of humor and simply enjoyed people. Our golden retriever would run to greet Dick every time she saw him, and he always love on her and say "how's my girl". Dick is missed terribly, but we will think of him and smile, as he always brightened our day.
01-04-2017
Samuel Richard Goodman
Our condolences and sympathies to Dick's wife, children and grandchildren. It has been quite awhile since I had seen and talked with Dick. My father was Dick's Uncle Sam. Our thoughts and prayers are with you.
Dillow-Taylor is a third generation family-owned business...established in 1929
---
Dillow-Taylor Funeral Home and Cremation Services
P.O. Box 98, Highway 11-E, Jonesborough, Tennessee 37659
Office: 423.753.3821 Fax: 423.753.7409

Hours of Operation:
Monday - Saturday: 8am - 5pm
Sunday: 12pm - 4pm
---