12-23-2016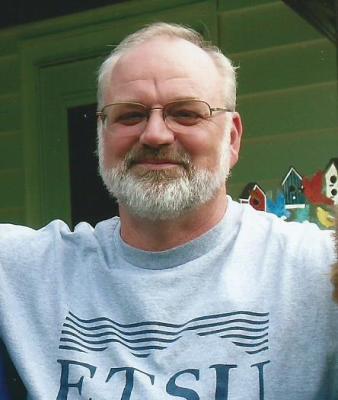 SERVICE SCHEDULE

Mr. Bobby Briggs, age 61, Crawfordville Florida, passed away Friday December 23, 2016 at his residence.
Mr. Briggs was a native of Elizabethton, TN and the son of the late JoAnn Reed Bryant. Also preceded in death by his nephew Travis Bradshaw.
Mr. Briggs was of the Baptist faith.
Mr. Briggs graduated from ETSU in 1977.
Mr. Briggs worked for the state of Florida as a Computer Audit Analyst.
Survivors include two sisters, Dolores Moore and Karen McLaughlin, one brother, Teddy Bryant; nephews, Alex Moore and Jeremy Moore, one niece LeAnn McLaughlin; two aunts, Lena Deal and Sarah Sherrill, two uncles Clarance Reed and Jerry Reed; and numerous cousins.
Funeral services will be Thursday January 5, 2016 7:00PM at Dillow-Taylor Funeral Home with Pastor Curtis Hurt officiating. The family will receive family and friends from 5:00 to 7:00 PM prior to the service.
Graveside services will be Friday 10:00 AM at Mount Wesley Cemetery. Pallbearers will be family and friends.



Would you like to leave an eulogy or condolence for Bobby Briggs? If so, simply click HERE
EULOGIES & CONDOLENCES
01-24-2017
Pat
Bobby always made me laugh and our time together was precious. I will truly miss him. My thoughts and prayers are with his family.
01-09-2017
Deborah collins
I would like to extend my condolences to the family. It's hard to imagine life without you in it Bobby. Our regular visits to Hobbits, early morning conversations otw to work and you routine emails keeping me up to date in the latest and greatest in the insurance world. You filled a place in my heart that only you Bobby Briggs could fill. You are a very important in person in my life and the lives of my girls. I miss you terribly ! We had a five-year plan! I will cherish the memories that we've had in the past five years. Your kindness, honesty and smile will be missed. I love you.
01-07-2017
Sam Gardner
Bobby was a great character who also had great character. The best colleague I ever had, and I will miss him greatly. I was looking forward to being friends with Bobby for years to come, but it wasn't meant to be. Thanks so much to his wonderful family members who welcomed me to his beautiful funeral service. Bobby touched many lives in Florida, and he will be missed by many.
01-06-2017
Marie Walker
People that Bobby called "friend" were lucky indeed. He was a caring, compassionate, and generous man who was willing to do anything for a person in need. He will be missed by all who knew him. And, even though he would never believe me, Bobby was a great auditor.
01-05-2017
Carol Matthews
Though I've known and worked with Bobby only about three and a half years, he made friendship seem like it had lasted a lifetime. He was an encourager and one of the most genuinely kind people I've ever met. His faith in Jesus Christ was evident in conversations we shared. His Christian life was demonstrated through the compassionate way he cared for those around him. He was always willing to lend a hand. He could also deliver a corny joke with impeccable timing and an infectious laugh. He will be missed. I'll remember him always. My heartfelt condolences to the Briggs family.
01-04-2017
Shannon Herold
Bobby Briggs was a great man and will be missed by many. I worked with him on a big project and he was absolutely the most genuine, thoughtful and very intelligent man. He always told me that I was going to go places and do big things and he was always so supportive of me. I will miss him and I know anyone that knew him will miss him as well. Rest easy my dear friend. I will see you again.
01-03-2017
Jackie Mounts
Bobby was a wonderful man and dear friend. My condolences to all of his family. I will miss him tremendously.
01-03-2017
Jeffrey Kelly
Bobby and I were partners delivering Meals on Wheels the last couple of years and would always go to lunch afterwards (with the last time being just a couple of days before his sudden passing). We had a lot of great conversations about pretty much everything, and it was clear to me that he was a genuinely nice person with a great sense of humor who would do anything for anybody (and he did). I will miss him, and I know those who were close to him and depended on him will miss him even more so. My thoughts and prayers are with his family and friends. RIP Bobby, and God bless.
Dillow-Taylor is a third generation family-owned business...established in 1929
---
Dillow-Taylor Funeral Home and Cremation Services
P.O. Box 98, Highway 11-E, Jonesborough, Tennessee 37659
Office: 423.753.3821 Fax: 423.753.7409

Hours of Operation:
Monday - Saturday: 8am - 5pm
Sunday: 12pm - 4pm
---