11-02-2016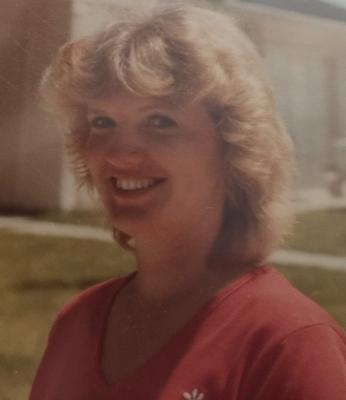 SERVICE SCHEDULE

Linda Marie Kurkowski Cunningham, formerly of Richfield Springs, New York currently residing in Jonesborough, TN left this world on her own terms on November 2, 2016 with her loving husband Tim and her children by her side.
She was born in Cooperstown, New York on December 10, 1952, the daughter of
James and Barbara Kurkowski and attended school at Richfield Springs Central School. Linda was married to Timothy J. Cunningham on July 10, 1976 and recently celebrated 40 years of marriage.
Linda took great pride in her marriage, children, friends and extended TN family Joan and "Harold" Sam Humphreys. She had a talent for arts and crafts and was an active genealogist, tracing her family lineage back to the Mayflower. Her late father James Kurkowski peaked her interest in the family history years ago as they would talk for hours on end, sharing stories of the family. She was also predeceased by her favorite Uncle, Fred Kurkowski.
Linda lived from NY to Alaska and everywhere in between with Tim and their children and later enjoyed trips in their RV. She loved the spiritual side of nature and took delight in the antics of the animals around her. She truly enjoyed life!
Surviving alongside her husband are her three children, Jerry (Amy)
Cunningham of Brewster, MA, Michelle (Emilie) Cunningham-Joost of Hope
Valley, RI, Jeffrey (Tracy) Cunningham of Herkimer, NY, her mother Barbara Webster Kurkowski of Richfield Springs, NY and siblings Donna (Pete) Brykailo, Jimmer (Jeannie) Kurkowski, Patsy (Dan) Beebe and Scott (Renee) Kurkowski.
Six grandchildren, Michael Cunningham, Shawn Eddy-Joost, Megan Eddy-Joost, Brianna Eddy-Joost, Jasmine Beach Cunningham and Reeve Cunningham, along with many nieces and nephews.
The family would also like to thank the extraordinary care given by the "entire" staff of the JCMC Regional Cancer Center, especially Vickie and Jennifer.
In keeping with Linda's wishes there will be no calling hours. Burial will take place at a convenient time for her family in Richfield Springs. In lieu of flowers or cards, please consider a donation to the Dana-Farber/Boston Children's Cancer Center or a local children's charity of your choice.



Would you like to leave an eulogy or condolence for Linda Marie Kurkowski Cunningham? If so, simply click HERE
EULOGIES & CONDOLENCES
11-04-2016
Debbie Snead Roark
I am sorry to hear of the passing of Linda. I am grateful I had to opportunity to become acquainted with her during her many trips to the lab. She became very special to me. As you continue your earthly walk without her physical presence here with you, I hope the sweetest memories of Linda comfort you.
11-03-2016
RI SAPR Team
Michelle and Family, We are so sorry to hear about the loss of your beloved mother. Our thoughts and prayers are with you at this very difficult time. We are here for you.
11-03-2016
Bob Steiner
Tim, Please accept my deepest condolences on learning Linda's passing and I pray that you and your family are comforted by her loving memory of your life together. Bob
11-02-2016
Vickie Torbett RN
I am sad to learn of Linda's death and I would like for her family to know that it has been my honor and privilege to know her and to call her my friend. Please know that my heartfelt and deepest sympathy is being sent. I will never forget our time together and the laughs that we shared.
Dillow-Taylor is a third generation family-owned business...established in 1929
---
Dillow-Taylor Funeral Home and Cremation Services
P.O. Box 98, Highway 11-E, Jonesborough, Tennessee 37659
Office: 423.753.3821 Fax: 423.753.7409

Hours of Operation:
Monday - Saturday: 8am - 5pm
Sunday: 12pm - 4pm
---