11-01-2016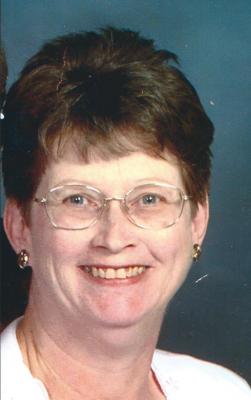 SERVICE SCHEDULE

Mrs. Sandra P. Osborne, 71, Jonesborough, TN, passed away Tuesday, November 1, 2016 at Four Oaks Healthcare Center following a lengthy illness.
She was born in Norfolk, VA to the late Mr. & Mrs. Theodore Payne. She was also preceded in death by her husband, Kenneth James Osborne.
She was a retired beautician and caregiver.
Mrs. Osborne was a member of Sulphur Spring United Methodist Church.
She left behind a loving family that included, daughter, Kim Britt and husband, John; son, Dana Osborne and wife, Sylvia; granddaughter, Bethany Britt and fiancée Jordan King; grandson, Conner Britt and fiancée Brittney Duvall; great-grandson, Brayden King; grandsons, Dylan Osborne and Chris Kerr; granddaughter, Marina Murdock and Mason Kerr great-grandson.
The family would like to give a special thank you to Four Oaks Healthcare Center and all the staff for the love and care given to Sandra.
Memorial services will be held 6:00 pm Saturday, November 5, 2016 at Sulphur Springs United Methodist Church. The family will receive friends from 4:00-6:00 pm Saturday prior to the service.
In lieu of flowers, please make a donation to the American Cancer Society 508 Princeton Rd. Suite 102 Johnson City, TN 37601.



Would you like to leave an eulogy or condolence for Sandra P. Osborne? If so, simply click HERE
EULOGIES & CONDOLENCES
11-04-2016
Donna Whitley
Dana, Kim and families - Please accept my sincere condolence in the loss of Sandy. I was a neighbor of yours when you lived on Hillcrest Circle back in the 70s and your mother was a dear friend of mine. God bless you and keep you in His care during this difficult time. Donna
11-04-2016
Lorena Cradduck
My thoughts and prayers go out to the family of Sandy Osborne. She was one of the most generous women that I have ever known. This generosity came from her heart in the love she showed to her family, friends and especially the children that she cared for over the years. Earth has lost a fighter but heaven has gained a true angel.
11-04-2016
Carol Bradley
RIP Mrs.Osborne I will miss seeing that beautiful smile and great personality. I'm so delighted to have met such awesome lady. I will keep her family in my prayers during this difficult time.
11-03-2016
Mrs.Saly Anne Brocklebank
Sometimes we get to meet and know the dearest people, if only for a short time, RIP Dear Sandi. I got to know her through Church.
11-03-2016
Alieta Costantino
Your family is in my thoughts and prayers. May you find strength in your faith and in each other to carry you through this difficult time.
11-03-2016
Debbie Tate
To have Sandy as a friend was an honor Sandy will truly be missed By many Ill miss them late night calls and text Listening to her talk about her family how much she loved them all Sandy loved her church and church family Sandy was a giving person so much that she would do without for someone else She was great with children loved all kids that she babysit for and ones that she didn't babysit for She was outgoing a hard worker She took great care of her husband when he couldn't do for himself If Sandy was your friend you had a friend for a lifetime She talked of Kenneth often I know she had a smile on her face when she seen him again RIP my friend till we meet again Love you
11-03-2016
Summer Hughes
Sandy was such a wonderful woman and had a heart of gold. Prayers for the family during this difficult time of loosing a loved one. She will be missed by many. God Bless you all.
11-02-2016
FOUR OAKS HEALTH CARE CENTER
Our thoughts and prayers are with your family.
11-02-2016
Jaclyn Smith
Sandy was such a sweet and godly woman. I am so sorry for our loss but believe that she is singing with the angels now. I know she is thrilled to meet Kenneth at the pearly gates. May God bless you all in this time.
Dillow-Taylor is a third generation family-owned business...established in 1929
---
Dillow-Taylor Funeral Home and Cremation Services
P.O. Box 98, Highway 11-E, Jonesborough, Tennessee 37659
Office: 423.753.3821 Fax: 423.753.7409

Hours of Operation:
Monday - Saturday: 8am - 5pm
Sunday: 12pm - 4pm
---