10-17-2016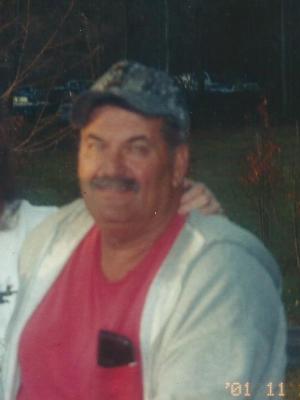 SERVICE SCHEDULE

Mr. Walter Rodifer, Jonesborough, went to be with his Lord, Monday, October 17, 2016 at Keever Solace Center in Asheville, North Carolina surrounded by his children and grandchildren.
Mr. Rodifer was born in Washington County, son of the late Emory and Bessie Tipton Rodifer. In addition to his parents, he was also preceded in death by his wife, Janet Dawn Hilton Rodifer, a daughter, Sherrie Dawn Williams, son Joshua C. J. Rodifer and several brothers and sisters.
Mr. Rodifer was a member of Harvest Time Apostolic Church.
Mr. Rodifer retired from Mayflower Moving and Storage after 27 years of driving, for the remainder of his life he was an accomplished business owner.
Mr. Rodifer spent his life spoiling his wife, children, and grandchildren. He loved to hunt with his hunting buddies.
Survivors include his children, Cindy Freeman (Keith), Laura Heaton (Greg); son Walter Rodifer II, Robin Taylor and Robin Jacobsen (Tom); grandchildren, Trey Garland, Caitlynn Taylor, Dale Draper, Jake Freeman, Lee Payne, III, Taylor Powell, Elijah Heaton, T.J. Williams, Todd Rassmussen, Jonathan Taylor, Ricky Taylor, Stephanie Jacobsen, Steve Jacobsen, and Melissa Jacobsen; fourteen great-grandchildren; sisters, Dorothy Tipton and Betty Stokes; brother, Dewey Rodifer; and several nephews and nieces.
Funeral services will be conducted 7:00 pm Thursday, October 20, 2016 at Dillow-Taylor Funeral Home with Brother Tim Carver officiating. The family will receive friends from 5:00-7:00 pm Thursday prior to the service.
Interment services will be conducted 11:00 am Friday, October 21, 2016 at Washington County Memory Gardens.
Pallbearers will be Walt Rodifer II, Keith Freeman, Jake Freeman, Vestal Freeman, Tim Rodifer, Paul Rodifer and T.J. Williams.



Would you like to leave an eulogy or condolence for Walter Rodifer? If so, simply click HERE
EULOGIES & CONDOLENCES
10-19-2016
Terry Boyd
Prayers for Walt's family. May God shine down on you during this difficult time.
10-19-2016
Bill howel
Best junk man on dry creek
10-19-2016
sonja broyles
Cindy I am sorry to hear of your daddy passing, especially on your birthday honey, My thoughts and prays are with you and your family, Your daddy & mother were wonderful people. Do take care of yourself, and may god keep his hands on you all. love you, sonja
10-19-2016
Helen, Richard, Lisa, & Leah Story
We are all so sorry for your loss. We will keep the family in our prayers!
10-18-2016
Chris Story
Cindy sorry about your Dad, You know him and your mom are together in Heaven watching over you and the family and friends, you all are in my thoughts and prayers, take care, love you all.
10-18-2016
Linda ledford
I'm have known this family for many years they are precious and Jane and Walt will be greatly missed prayers for there children grandchildren and the rest of the rodifer family god bless you all:'(
Dillow-Taylor is a third generation family-owned business...established in 1929
---
Dillow-Taylor Funeral Home and Cremation Services
P.O. Box 98, Highway 11-E, Jonesborough, Tennessee 37659
Office: 423.753.3821 Fax: 423.753.7409

Hours of Operation:
Monday - Saturday: 8am - 5pm
Sunday: 12pm - 4pm
---