10-11-2016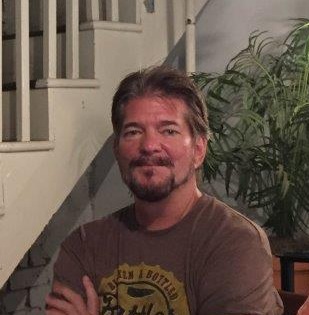 SERVICE SCHEDULE

Mr. Randall Matheson, 54, Jonesborough, passed away Tuesday, October 11, 2016 at the Johnson City Medical Center.
Mr. Matheson was born in Washington County, son of the late Daniel Lawrence and Patricia Faye Hilbert Matheson.
Randall had a deep conviction of faith in God and His saving grace. He tried to live his life daily based on that faith.
He was a simple man who wanted to live a simple life. He didn't belong to a lot of organizations; he didn't want to be in or in front of a crowd. He really wouldn't have wanted this either—saying that, people who knew him would already know this. But what he did want is to have his friends and family near him and to always help them by whatever means he could. He might mow your yard, rake your leaves, plow your garden, help retrieve or fix your car, let you borrow any tool he had, or give construction advice. It brought him great joy when he could help someone. He saw his construction business as a way to help people have homes for building families.
Family always came before self for Randall. Nothing gave him more joy than spending time with his family, preferably beside a creek in the mountains with the jeep top off. Spending time with and being part of the lives of his children meant the world to him. All he asked of them was to try their hardest and do the best they could at everything they endeavored to do. They've strived their whole lives and will continue to do everything they can to make him proud. He thought never of himself, but only of his neighbors, friends, family, parents, wife, children, and God. There are no words to express the loss, only comfort in faith of God.
Left to cherish his memory are his wife, Jane Garside Matheson; daughter, Rachel Collette (husband Kevin); son David Matheson; grandson Oliver Collette; brother, Dan Matheson (wife Sandy); and nephews Andrew and Aaron Matheson.
The family will receive friends from 6:00–8:00 PM, Thursday, October 13, 2016 at Dillow-Taylor Funeral Home. Funeral services will follow at 8:00 PM with Dr. Mark Herrod and Chaplain Richard Willis officiating.
Graveside arrangements will be announced. Pallbearers will be David Matheson, Kevin Collette, Dan Matheson, Sal Cicirello, Ken Tester, Dan Edwards, David Munpower, and Randy Dykes.



Would you like to leave an eulogy or condolence for Randall Matheson? If so, simply click HERE
EULOGIES & CONDOLENCES
10-14-2016
Dava Lee Russell
Dear Jane, We are so sorry for your loss; however, we know Randall is at peace with His Father God. We pray comfort for you and the children. Our regret is that we didn't know Randall was ill. You have always held a special place in John's and my heart! We are so proud of you and so thankful you and Randall have had many happy years! God bless you, dear friend! We love you! John and Dava Lee Russell (Sorry we missed the receiving of friends last night.)
10-13-2016
Jennifer Hawley
Jane and Family, I am so sorry to hear about Randall. He was a nice man, and you were all lucky for the time you had with him. I pray you can find some peace in your memories during this difficult time.
10-13-2016
Fran Odom
Jane, Rachel, and David, I am so sorry for your loss. You have lost a wonderful husband and father. Your obituarial write-up was a great tribute to a good man who deserved great respect. My prayers are with you.
10-13-2016
Moose Rice
Dave, so sorry for your loss. Dad was proud of his son I'm sure. He sounded like a great man and friend, just as you are. Luvya n Whit, Moose
10-13-2016
mona Landers
Jane,& Family. so sorry for your loss. Randall was a very kind and giving person. He will be sorely missed by all who knew him. Randall was a wonderful neighbor. my prayers are with you. love Mona Landers
10-13-2016
Bev Austin
My thoughts and prayers are with you and the family Jane. Randall was a good man, always willing to help when asked. He will be dearly missed. Love you, GOD BLESS.
10-13-2016
Pat Yelton
Jane, Rachel, and David, I was so sorry to hear of the passing of Randall. He was always so kind and helpful. I enjoyed talking with him when he would be waiting in the car line to pick up Rachel and David. Praying that God will give you comfort and peace during this deep time of sorrow. If I can ever be of help, please let me know.
10-13-2016
Josh Wilson
Jane, Thoughts and prayers for you and your family. I am very sorry for your loss.
10-13-2016
Daryl Scrivner
Jane, So sorry for your loss. Thinking of and praying for you and your family. Daryl
10-13-2016
Brian Reynolds
I'm sorry for your loss Jane. If there is anything you need or that I can do to help don't hesitate to ask.
10-13-2016
Olivia Gragg
Randal was such a good person. He will be greatly missed. I am so sorry...
10-13-2016
Jerry & Gay Whitt
Please accept our deepest condolences in your loss. Our thoughts and prayers are with all of you during this sad time.
10-13-2016
RJ Roark
Jane, so sorry for your loss. Randall must have been a great man. Sounds like the kind of guy I would want to hang out with. RJ
10-12-2016
Gay Foster Proffitt
Jane, I am so so sorry to hear that your husband had passed. I looked for you in the waiting room on Tuesday morning and was so worried that you guys weren't there. I know I didn't know your husband but I wanted to offer my condolences to you and your family. I am praying for all of you. I was nice to reconnect with you even through a difficulty time for both of our families. May God give you peace! Gay
10-12-2016
Gary Williamson
Gonna miss you friend. I listened when you left the house I knew which car you were in. Gonna miss all our talks. Gary
Dillow-Taylor is a third generation family-owned business...established in 1929
---
Dillow-Taylor Funeral Home and Cremation Services
P.O. Box 98, Highway 11-E, Jonesborough, Tennessee 37659
Office: 423.753.3821 Fax: 423.753.7409

Hours of Operation:
Monday - Saturday: 8am - 5pm
Sunday: 12pm - 4pm
---