09-03-2016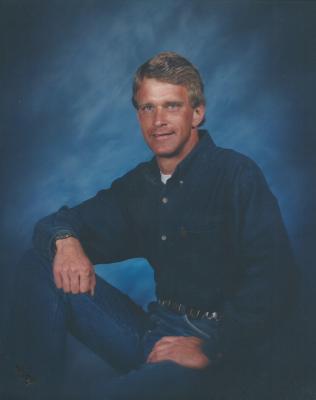 SERVICE SCHEDULE

Mr. Charles David Taylor, 52, Jonesborough, passed away Saturday, September 3, 2016 at the Johnson City Medical Center.
Mr. Taylor was a lifelong resident of Washington County.
David was a graduate of University High School and attended Northeast State Community College. David was a passionate artist, specializing in landscapes and local waterfalls. David enjoyed square dancing and trained as a caller. He also enjoyed wildflower photography. David was an active member of Watauga Avenue Presbyterian Church and served the church on various committees throughout the years.
David was preceded in death by his father, Charles Fredrick Taylor; and an aunt, Dorothy Taylor Peterson Hirsch.
Survivors include his mother, Anna Jane Gritz Taylor, Jonesborough; sister, Linda Taylor and husband, Eric Fisher, Mt. Juliet, TN; sister, Beverly Taylor Brown and husband Sutton Brown, Hampton; two nephews, Taylor Brown and Benjamin Brown, Hampton; and several uncles, aunts and cousins.
Celebration of Life Services will be conducted 7:00 pm Friday, September 9, 2016 at Watauga Avenue Presbyterian Church in Johnson City. The family will receive friends from 6:00-7:00 pm Friday at the church prior to the service with Ms. Pat Locke officiating.
Interment services will be conducted 10:00 am Saturday, September 10, 2016 at Eden Methodist Church Cemetery, Jonesborough.
Memorial donations may be made in David's memory to Watauga Avenue Presbyterian Church's Mission Committee 610 E. Watauga Ave. Johnson City, TN 37601.



Would you like to leave an eulogy or condolence for Charles David Taylor? If so, simply click HERE
EULOGIES & CONDOLENCES
09-08-2016
Tami W
I am so saddened to hear of David's death. He was a true friend. I met him when I chaired Fine Art in the Park in Jonesborough. We became friends and often he would stop by my house to show me pictures of a waterfall. Then, as he began painting the waterfall, he'd stop by to ask my opinion. He asked me several times to take him to Cheap Joe's (an art supply store in Boone NC). I never took the time to take him and I regret that. I truly am at a loss for words. David was a kind, sweet and truly talented man.
09-08-2016
Pete & Joyce Peters
So sorry to hear about David - such a shocker - our many thoughts, sympathies and prayers go out to Anna Jane. This will be very hard to think about and cope with daily. We love you Anna Jane.
09-08-2016
Martha Wallace
I am so sorry for your loss. He will be missed by many of his friends and family.
09-07-2016
Scott Tipton
So sorry for your loss.
09-07-2016
Pati & Pat Shannon
Our thoughts and prayers are with you. May God give you comfort and peace.
Dillow-Taylor is a third generation family-owned business...established in 1929
---
Dillow-Taylor Funeral Home and Cremation Services
P.O. Box 98, Highway 11-E, Jonesborough, Tennessee 37659
Office: 423.753.3821 Fax: 423.753.7409

Hours of Operation:
Monday - Saturday: 8am - 5pm
Sunday: 12pm - 4pm
---