09-02-2016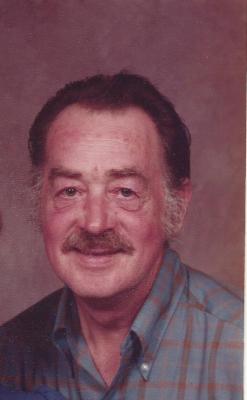 SERVICE SCHEDULE

The greatest man we've ever known; a hero to many….
Mr. Jack E. King, age 84, Jonesborough, passed away Friday, September 2, 2016 at Johnson City Medical Center.
Mr. King was born in Bristol, Tennessee and son of the late Ed & Rosie Mae Bowman King. He was also preceded in death by his wife of 40 years, Dorothy Hicks King; children, Ray King, Joanna King and Roger King; siblings, John King, Katherine King Howell, Roy King, Grover King, Charles King, Rosie King Hicks and Mary King Thomas.
He was of the Christian faith.
Mr. King retired from Tennessee Motor Company as an Auto Body Technician. He enjoyed family, Deep-Sea Fishing and old western movies.
Survivors include a daughter and son-in-law, Sheri King & Linnie Rhudy, Jonesborough; son and daughter-in-law, Richard & Tina G. King, Jonesborough; daughters-in-law, Myong Sun King, Forney, Texas and Debbie Day, Jonesborough; grandchildren, Randy King, Robert King, Cory King (Jessica), Dusty King Daniels (Chad), Austin Rhudy, Jackson Rhudy, Aspen King, Lindsey King and Caleb Day; great-grandchildren, Kaley Silvers and Anna Faye King; brother, Toy King; and many nieces, nephews and extended family.
Memorial services will be conducted 1:00 pm Monday, September 5, 2016 at Dillow-Taylor Funeral Home with Pastor Mark Moreland officiating. The family will receive friends from 11:00-1:00 pm Monday prior to the service.
Memorial donations may be made to Cystic Fibrosis Foundation 6931 Arlington Rd. 2nd Floor Bethesda, Maryland 20814.



Would you like to leave an eulogy or condolence for Jack E. King? If so, simply click HERE
EULOGIES & CONDOLENCES
09-06-2016
Leia Davis
My sincere condolences in this sad time. I feel so lucky that my childhood memories include days spent at uncle Jack's and aunt Dorthy's running around with countless cousins. I know that these wonderful memories are a treasure left by our family, and I am so glad to have had such a family.
09-05-2016
Paula and Bill Hicks, Jr
A very special, calm, sweet man with a beautiful family spirit. His smile will be missed. Love, Paula and Bill Hicks, Jr.
09-04-2016
Teresa Thomas Bohannon
Uncle Jack and Aunt Dorothy were always two of my favorite people. As she has been sorely missed and never forgotten for many years now, so will he be missed and never forgotten as well. My deepest sympathies go out to his beloved children and grandchildren. I am so truly sorry for your loss.
09-04-2016
Kenny Davis
Our thoughts and prayers are with you all at this time of sorrow. We regret that we can't make it back to TN be with you. However, you are in our hearts and we grieve with you at the loss of Uncle Jack. He was a great man that touched many lives and he will be missed.
Dillow-Taylor is a third generation family-owned business...established in 1929
---
Dillow-Taylor Funeral Home and Cremation Services
P.O. Box 98, Highway 11-E, Jonesborough, Tennessee 37659
Office: 423.753.3821 Fax: 423.753.7409

Hours of Operation:
Monday - Saturday: 8am - 5pm
Sunday: 12pm - 4pm
---