08-24-2016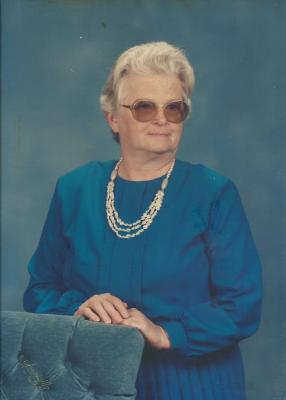 SERVICE SCHEDULE

Mrs. Charlotte Vivian Vick Dockery, Limestone, passed away Wednesday, August 24, 2016 at Franklin Woods Community Hospital.
Mrs. Dockery was born August 9, 1933 in Parrottsville, TN, a daughter of the late Scott and Sallie Hawk Vick. She was also proceeded in death by her brother, James Vick; in-laws Lattie and Geneva Dockery; and sister-in-law, Edna Haney.
Mrs. Dockery was a registered nurse. She graduated from St. Mary's School of Nursing in Knoxville. She worked at Valentine-Shults Hospital in Newport, the Mountain Home VA Medical Center, Memorial Hospital in Johnson City, and taught nursing at Science Hill High School.
Mrs. Dockery was an active member of Mount Bethel Christian Church.
Left to cherish her memory are her husband, Don Dockery: daughter, Paula Chandley (Randell); sons, Edward Dockery (Lisa), and Steven Dockery (Sharon); grandchildren, Derek Loyd, Jessica Cain, Jeremy Dockery, and Mathew Dockery; great- grandchildren, Skylar Cain, Asher Cain, Saylor Cain, Zaybbiur Hall, Ethan Dockery, Abby Dockery, and Makayla Dockery; sisters, Mary Ruth Dean (Kenneth) and Barbara Fox (Dale); brother, Tommy Vick (Judean); sisters-in-law, Audrey Vick; Verlie Williams, C.L. Trentham, Zollie Berry, and Marie Miller; brothers-in-law, Bob Dockery and Conley Dockery (Pauline); and many nieces and nephews.
Funeral services for Mrs. Dockery will be held Saturday, August 27, 2016, 2:00 PM at Mount Bethel Christian Church with Pastor Lamar Garrison officiating. The family will receive friends from 12:00 PM until 2:00 PM prior to the service. Graveside services will follow the funeral at Mount Bethel Cemetery. Pallbearers will be family and friends.



Would you like to leave an eulogy or condolence for Charlotte Vivian Vick Dockery? If so, simply click HERE
EULOGIES & CONDOLENCES
08-26-2016
anna williams
PAULA, EDDIE, STEVE AND DON I AM SO SORRY ABOUT CHARLOTTE. IF THERE IS ANYTHING YOU NEED OR ANYTHING I CAN DO, JUST LET ME KNOW. YOU GUYS ARE IN MY THOUGHTS AND PRAYERS. ANNA WILLIAMS
08-26-2016
Phyllis Combs
She was the nicest lady and I really enjoyed her company while taking trips . She will be missed. Your in our thoughts and prayers.
08-26-2016
Barbara B. Ball
Sending condolence to the family of Charlotte Vivian Vick Dockery....May God comfort your family in this time of loss....
08-26-2016
Thomas Gunter
To Barbara Fox sister of Charlotte. I'm so sorry for your loss. I know that you're going through a lot of things right now, but hang in there. All of us at the bank are thinking and praying for you. Thomas
08-26-2016
Sandra & Frank Hoilman
We are so sorry for your loss. We will keep you and your family in our thoughts and prayers during this difficult time.
08-26-2016
Danny, Renee, and Daniel Strange
Our heart goes out to you and your family at this difficult time. We would like to express our sincere condolences to you and your family.
08-26-2016
ANGELA SHELTON
TO THE FAMILY OF CHARLOTTE,ESPECIALLY BARBARA WITH WHOM I WORK WITH, I WISH TO EXPRESS MY CONDOLENCES AND I WILL PRAY THAT YOU ALL GET THROUGH THIS LOSS OF A CHERISHED LOVED ONE, WITH GOD'S GUIDANCE. SINCERELY, ANGELA SHELTON
08-26-2016
Karen Naillon
My condolence to the family. I work with Barbara and I met Charlotte a few years ago and went on trips with Barbara, Charlotte, and Mary to Dollywood. She was a sweet Lady and will be missed. My Prayers are with you all.
08-26-2016
Rick Clevenger
Our prayers are with the family. I work with Barbara at Newport Federal Bank. Praying for you all during this difficult time. God bless
Dillow-Taylor is a third generation family-owned business...established in 1929
---
Dillow-Taylor Funeral Home and Cremation Services
P.O. Box 98, Highway 11-E, Jonesborough, Tennessee 37659
Office: 423.753.3821 Fax: 423.753.7409

Hours of Operation:
Monday - Saturday: 8am - 5pm
Sunday: 12pm - 4pm
---