07-11-2016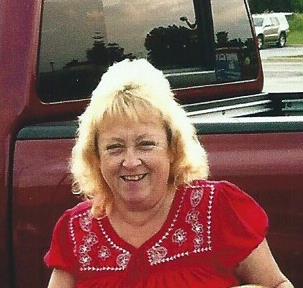 SERVICE SCHEDULE

Mrs. Pamela Williams, age 47, Jonesborough, a beloved wife, mother, and nana, was taken way to soon. She got her angel wings on Monday, July 11, 2016 at Johnson City Medical Center after a lengthy illness.
Mrs. Williams was the daughter of Helen Shipley, Gray and the late William "Bill" Shipley. She was also preceded in death by her sister, Kathy Shipley, father-in-law, Page Williams, grandparents, Cecil & Mary Shipley and Arthur & Nellie Adams.
She was a member of Pleasant Grove Missionary Baptist Church. She loved her church family and youth group and was active in church until she became too ill to attend.
Mrs. Williams was Hales Community Ruritan Past Member/Secretary, Jonesborough Little League Board Member for three years and concessions for five years and coached T-Ball for two years.
Survivors include her best friend and loving husband, Craig Williams, Jonesborough; mother-in-law, Clara Williams; son, Zachary Williams and wife, April; daughter, Rachel Osborne and husband Devin; brother, Ricky Shipley and wife Terri; two sisters, Tammy Draper and Christy Scalf; brother-in-law, Randy Williams and wife Kathy; sister-in-law, Loretta Garwood and husband Mike; and most of all her grandchildren, Silas Williams, Emma Osborne, Addylin Osborne and Kimberly Williams, they were what kept her going and the light of her life.
The family would like to extend a special thank you to Dr. Tran, Dr. Lambert, Dr. Monderer and Taylor, Davita Dialysis, Robin and Kim and EMS for all their wonderful care.
Funeral services will be conducted 7:00 pm Thursday, July 14, 2016 at Dillow-Taylor Funeral Home with Pastor Charles Morgan and Pastor Gary Hodge officiating. The family will receive friends from 5:00-7:00 pm Thursday prior to the service.
Graveside services will be conducted 11:00 am Friday, July 15, 2016 at Pleasant Grove Baptist Cemetery.
Pallbearers will be Jerry Bitner, Cole Bitner, Mike McCracken, Gary Scism, James Lowder and Roger McBride.
Memorial donations may be made to Pleasant Grove Missionary Baptist Church Playground Fund P.O. Box 246 Limestone, TN 37681.



Would you like to leave an eulogy or condolence for Pamela Williams? If so, simply click HERE
EULOGIES & CONDOLENCES
07-14-2016
James,Beth, and Jamie Feathers
I am so sorry. I have you in my hearts and prayers. Craig i am so sorry. Pam was and will always be an amazing woman. I love you all so much if u need anything i am here for you all. God bless the whole family.
07-14-2016
Samantha McPeak
I used to work with Pam a long time ago and she was one of my good friends. I know she will be highly missed. She was such a sweet person. My thoughts and prayers are with her family.
07-14-2016
Joyce Garwood.
Craig and family, I was so sorry to here that Pam had passed away. Know that my heart is with you and the family as you have services for here today. Love, Joyce.
07-14-2016
glen and ella beam
we are so sorry to hear about pam she will be missed we were going to come but I have mds and my white counts are low and we want to let you know you all are in our prays call us later please forgive us for not coming our numbers are 423 418 0488 423 418 0493 call any time we love you all Glen Ella BEAM
07-14-2016
Samantha McPeak
Sorry for your loss. Thoughts and prayers are with your family. I used to work with her and she was a great friend and person. She will be highly missed.
07-14-2016
Roberta Graves and family
To the Williams family,Pam was a great person inside and out.So very sorry for your loss.sending prayers for everyone.especially for Craig Williams,Rachael,Zach,April,Devin,and Helen.
07-13-2016
Bobbie Sparks
To the Williams & Shipley Families especially Craig and Helen. My heart hurts today knowing Pamela is no longer here with you physically to love and hold, but I know Jesus has her in His arms and you shall surely be reunited very soon. Many prayers.
07-13-2016
Pat Massey
Prayers for all the family. Pam was such a nice , helpful and caring person. I know she was loved and will be truly missed.
07-12-2016
Michelle Crain
Praying for you and your family. Pam was a wonderful person and will be missed.
07-12-2016
James and Beth Feathers
We would like to to tell how much we are so sorry for you lost. Pam was an amazing person. She will be missed so much. The family is in our prayers and hearts. We will be there when you are needed. She is in heaven with papaw.
07-12-2016
Allen and Shannon Barrett
We are so sorry for your loss. Pam was such a sweet and wonderful person to know. Your family will be in our prayers during this very difficult time. With Sympathy, Allen and Shannon
07-12-2016
Richie, Robin, & Seth Saults
So very sorry for your loss. We love you guys! May Gods peace and comfort be with you. Special prayer for you Craig as we know you have truly lost your best/beloved friend.
Dillow-Taylor is a third generation family-owned business...established in 1929
---
Dillow-Taylor Funeral Home and Cremation Services
P.O. Box 98, Highway 11-E, Jonesborough, Tennessee 37659
Office: 423.753.3821 Fax: 423.753.7409

Hours of Operation:
Monday - Saturday: 8am - 5pm
Sunday: 12pm - 4pm
---