07-09-2016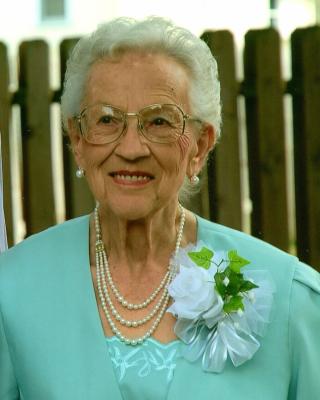 SERVICE SCHEDULE

Shirley Alice Longfellow Shadden
Born: February 13, 1918 in Longmont, Colorado
Died: Saturday, July 9, 2016
Proceeded in death by: Mother: Winifred Longfellow; Father: Melvin E. Longfellow; Husband: James Huvil Shadden; Son: Richard E. Shadden; Son in Law: Harold Goodman; Step Son: William Shadden; Step Daughter Lucille Kitzmiller; Step Grand Sons: Jimmy Kitzmiller and Wayne Shadden; Great Grand Daughter: Lillie Paula Roark; Her Brother: Jay H. Longfellow; Sister: Ramona Fleming;
Survived by: Daughters: Marilyn Goodman and Beverly Lovegrove and husband Jerry; Daughter in law: Sherry Shadden; Step Daughter In Law: Sue Shadden; Grand Children: Craig Goodman and his wife Wendy, Stephanie Roark and her husband Jon, Bo Shadden, Sarah McQueen and her husband Matt; Step Grand Son: Johnny Shadden and his wife Judy; Step Grand Daughter: Mary Bowman; Nephew: Bill Longfellow and his wife Gail; Great Grand Children: Josie Roark, Mattie Roark, Brody Goodman, Callie McQueen and Colin McQueen.
Shirley moved to Gray, Tennessee in 1942 when she married James Huvil Shadden. She and her husband operated Shadden's Store until 1967. Also after working 13 years, Shirley also retired from ITT North Electric. She was a member of Gray United Methodist Church where she sang in the choir for 60 years. She was a member of the United Methodist Women and Susanna Wesley Circle, charter member of Grandview #411 Order of the Eastern Star and served as the first Worthy Matron, member and Past-President of the Buffalo Ridge Home Demonstration Club, and member of American Business Women's Association.
The family wishes to express special thanks to the many care givers over the years that Shirley suffered from Alzheimer's disease, especially Marianne and Tom Simonson, Staffs of Wellington Assisted Living, Christian Care Center of Johnson City and Caris Hospice.
In lieu of flowers, memorial contributions may be made to Gray United Methodist Church Apple Butter Gang, 2108 Oak Street, Gray, TN 37615; The Pat Summitt Foundation, 520 W. Summit Hill Drive, Suite 1101, Knoxville , TN 37902; or your favorite charity.
The family will receive friends on Monday, July 11 from 5:00 – 7:00 p.m. at Gray United Methodist Church. The funeral service will follow at 7:00. Interment services will be conducted at 11:00 a.m. on Tuesday, July 12 at Washington County Memory Gardens.



Would you like to leave an eulogy or condolence for Shirley Alice Longfellow Shadden? If so, simply click HERE
EULOGIES & CONDOLENCES
07-13-2016
Denise Ragan
We are so sorry for the loss of your mother. It was good to get to know the both of you through visits with your mom while we were visiting our mom. Hope you are well and you have peaceful memories. I'm sorry we were not able to attend, but we are having VBS this week. I told my sister Doris. Hope all is well...thinking of you both. Denise Ragan and Doris Stayer (Evelyn Lilley's daughters)
07-12-2016
Mary Kaylor
Knew Shirley in the Eastern star many years ago. She was a very pleasant person and dedicated to the Order and it's purposes. Always friendly and kind to those she came in contact with. So sorry to read of her passing. Rest in peace, Sister Shirley.
07-11-2016
Debra Hill
Maryland and Beverly so glad our paths crossed in this live, hate that it was under these circumstances. I know that mamma Shirley was a fine woman because I could see it in you two girls. Take peace and comfort in knowing that your mamma is no longer suffering and that she lives in each one of you and that her spirit is free and living forever. In Gods love Debra Hill
Dillow-Taylor is a third generation family-owned business...established in 1929
---
Dillow-Taylor Funeral Home and Cremation Services
P.O. Box 98, Highway 11-E, Jonesborough, Tennessee 37659
Office: 423.753.3821 Fax: 423.753.7409

Hours of Operation:
Monday - Saturday: 8am - 5pm
Sunday: 12pm - 4pm
---