07-05-2016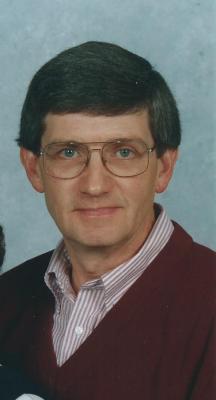 SERVICE SCHEDULE

Mr. Mack Bacon, age 68, Johnson City, passed away Tuesday, July 5, 2016 at Johnson City Medical Center.
Mr. Bacon was born in Johnson City and son of the late Clyde & Elva Bacon McCartt. He was also preceded in death by a sister, Melissa Grindstaff and her husband Larry Grindstaff and his beloved grandparents.
He was a member of Buffalo Ridge Baptist Church.
Mr. Bacon retired from Home Depot, where he enjoyed working with customers and making friends. He enjoyed yard work, traveling and going to antique car and truck shows. Mack was a very caring and helpful person.
Survivors include his loving wife, Brenda Anderson Bacon, Johnson City; brother-in-law, Tom Anderson; nephew, Michael Grindstaff and wife Dana; and their children, Madison Grindstaff, Zachary Grindstaff and Little Sutton.
The family would like to extend much appreciation and thanks to the doctors and nurses at Johnson City Medical Center for their help and direction during this sad time. Also the love and help from Hospice was greatly needed and appreciated.
Funeral services will be conducted 3:00 pm Saturday, July 9, 2016 at Dillow-Taylor Funeral Home with Pastor Jodie Jenkins and Dr. Gene Lasley officiating. The family will receive friends from 1:00-3:00 pm Saturday prior to the service. Graveside services will follow at Fairview Cemetery.
Pallbearers will be Bob Davidson, Bill Lyons, Dustin Lyons, Todd Good, Gary Rittichier, and Zachary Grindstaff.
Memorial donations may be made to Buffalo Ridge Baptist Church Cancer Ministry 191 Suncrest Street Gray, TN 37615.



Would you like to leave an eulogy or condolence for Mack Bacon? If so, simply click HERE
EULOGIES & CONDOLENCES
07-11-2016
Gwen Hendrix
Brenda, I'm so sorry to hear about Mack. I know you will miss him, and so will many others, including me. I will miss his gift of walnuts he was so generous to share with me. I thought so much of him and his mother, Miss Elva. I loved her so much and enjoyed being her friend at the Village. Mack was a good son and took good care of his mother. I know they are rejoicing together in Heaven today. I will keep you in my prayers. I'm sorry I was out of town and just heard of Mack's passing today. Gwen
07-09-2016
Angie Shepherd
I am so sorry for your loss. I can't believe Mack's gone. I worked with him for years at Home Depot & I thought a lot of Mack. He was a good man who did what he could to help people.
07-09-2016
Larry Archer
My thoughts and prayers are with Mack's family & friends. I have know Mack since high school. Mack was a GREAT guy. For the last few years we enjoyed eating lunch together about every month along with some of our high school friends. Mack may be gone, but my friend, you will never be forgotten.
07-09-2016
jennie fletcher
Mack was a very loving and careing man I am proud to have called him my friend.we were hired at the home depot the same day,he allways had a smile and a hug for me I will miss him dearly.
07-09-2016
Terry Spicer
I had the privilege to work with Mack at Home Depot and I am saddened to hear of his passing. He was a great friend and co-worker. My thoughts and prayers are with you during this sad time.
07-08-2016
Leonard Parsons
I am sorry for your loss. I worked with Mack at Nuclear Fuels. He was a pleasure to work with and a good friend. He always called me Lenny and I got a big kick out of that. He will be missed and never forgotten to the ones that knew him.
07-08-2016
Nancy Franklin
Brenda my thoughts an prayers are with you during this time of sorrow Mack is heaven with his Mother an Dad now so all we can do now is wait for our time to join them. Mack was such a good man to take care of his Mother as he did I know miss Elvie was so glad to see him
07-07-2016
Wayne Jennings
I always liked and respected Mack, he was a good friend and coworker at North Electric. Your family is in my thoughts and prayers.
07-07-2016
Fredia harris
Sorry for your loss. I worked with Mack who was a nice and sweet guy and loved helping out customers and the people that he worked with.
07-07-2016
Michael Harris
I worked with Mack for many years at Home Depot. We used to go to breaks and lunch together all of the time. When it was lunch Mack would always come and find me and say that it was time to go to Amigos. He was a great man and friend. Mack helped me through a lot through the years. He will be never forgotten. I love you my Home Depot brother
07-06-2016
Jane Sproles
Brenda,so sorry to hear of the passing of Mack.He was a very sweet and thoughtful person. So glad I got to work with him all the years at Fingerhut we worked hard but had some good times. My thoughts and prayers are with you during this sad and difficult time. So glad to call him my friend. Love Jane
07-06-2016
Penny Stoots Deel
Mac was a great man, so kind, concern, considerate of people. You couldn't help but love the man. I will miss you so very much but I know you will in a beautiful place waiting to see your family and friends called Heaven with our Savior Jesus Christ. I will always remember you and love you my friend. Till we meet again.... Friends forever since fingerhut.... Penny
Dillow-Taylor is a third generation family-owned business...established in 1929
---
Dillow-Taylor Funeral Home and Cremation Services
P.O. Box 98, Highway 11-E, Jonesborough, Tennessee 37659
Office: 423.753.3821 Fax: 423.753.7409

Hours of Operation:
Monday - Saturday: 8am - 5pm
Sunday: 12pm - 4pm
---