06-11-2016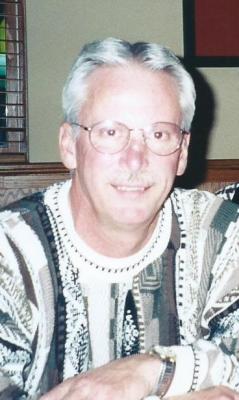 SERVICE SCHEDULE

Mr. Jerry Lynn Russell, age 66, Jonesborough, passed away Saturday, June 11, 2016 at his residence after a lengthy illness.
He was a native of Washington County the son of the late Burnie and Dorothy Reed Russell. In addition to his parents he was also preceded in death by two brothers, George Alec Russell, and Jackie Russell, and two children, Jerry Wayne Russell and Brandy Michelle Russell.
As a successful business man, Jerry has been self-employed much of his working career as a carpet installer as well as contractor in building homes throughout Upper East Tennessee. He worked as a postman in Johnson City and Gray, Tenn. He served his fellow workers as Union Stewart.
Jerry enjoyed golf, deer hunting, building, creating beautiful landscapes, traveling, and working with his land. He graduated Jonesborough High School, and served in the U.S. Air Force.
He is survived by his wife of 49 years, Faye Ferguson Russell of Jonesborough, as well as his son, Joshua Russell and wife Becky, grandchildren, Drew, Tanner, and Avery Russell, as well as Brittany, Breana, and McKayla Clark, all of Knoxville, Tenn. He is also survived by his siblings Eugene Russell, Norma Russell Lawson, John B. Russell, Leroy Russell, Ronnie Joe Russell, Patricia Russell Bradley, Jennifer Tucker and Rex Grindstaff as well as many nieces and nephews, and his special companion Allie.
The family want to express appreciation to the following for all their support; sisters-in-law, Penny Price, Nancy Simmons, Gaye Wright, and friends, Greg and Angie Sanders, Sharon Light, Danny and Cindy Holmes, Dave and Shelia Sliger, Steve McKinney, and the VAMC Mountain Home Hospice.
The Russell family will receive friends from 5 till 7 pm Tuesday, June 14, 2016 at Dillow-Taylor Funeral Home. Inurnment will be on Wednesday at 11 am at Maple Lawn Cemetery, with Rev. Dava Lee Russell officiating.
Honorary pallbearers will be LeRoy Russell, Danny Holmes, Kevin Renfro, Steve McKinney, Judd Grindstaff, Greg Sanders, Bobby Furches, Warren Saylor, and Ronnie Leach.
In lieu of flowers memorial donations may be made to the Washington County Humane Society.



Would you like to leave an eulogy or condolence for Jerry Lynn Russell? If so, simply click HERE
EULOGIES & CONDOLENCES
07-11-2016
Eddie and Patsy Fish
So sad to hear of Jerrys' passing. He was a good friend throughout our school years. Our deepest condolences.
06-15-2016
Tammie Butler Anderson
So sorry to hear of Jerry's passing, my thoughts and prayers to Faye and all of his family...
06-15-2016
Joe W.
You will be in our thoughts and prayers.
06-15-2016
Jeanette McCoy-Miller
I was so sorry to learn of Jerry's passing. My thoughts and prayers will be with you during these difficult times.
06-14-2016
Ray and Debra Blevins
We are so very sorry about Jerry we really thought a lot of him he was a good man and a good friend he will be missed. Ray and Debra Blevins
06-14-2016
Georgia Richardson Billingsley
Jerry was a best friend at work at Johnson City Post Office. He was a hard worker, and very helpful to all his co workers. I know family and friends will miss him. May family find comfort in knowing he loved you.
06-14-2016
Diana Gale Loyd
I worked with Jerry for many years at the Johnson City Post Office. He was great co-worker and will be missed. Prayers are with the family.
06-14-2016
DEBBIE & SPARKY
FAYE...SO VERY SORRY TO HEAR ABOUT JERRY...OUR THOUGHTS AND PRAYERS ARE WITH YOU, JOSH AND THE FAMILIES.. MAY GOD WRAP HIS LOVING ARMS AROUND EACH ONE AND GIVE YOU COMFORT AND PEACE..
06-14-2016
Lisa Ferguson
Faye, I'm so sorry. We just heard this afternoon when Kathy called to make sure we knew. I'm at the office until late tonight so we won't make the service or receiving of friends. But Mom and I will try to be there tomorrow. We all love you and are praying for you tonight that you'll have strength and a little rest. Aunt Alethia, Uncle Kinny, and Lisa
06-14-2016
Ralph Depew
Sorry to hear the passing of Jerry. He was a good friend to me as I lived in Jonesborough and all of our years at Jonesborough elem, and high school.May God be with all the family members.
06-14-2016
Thomas and Kay Lyle
We are so very sad for you, Faye and your and his family. Know you are in our hearts and prayers during this time. May God comfort and keep you!
Dillow-Taylor is a third generation family-owned business...established in 1929
---
Dillow-Taylor Funeral Home and Cremation Services
P.O. Box 98, Highway 11-E, Jonesborough, Tennessee 37659
Office: 423.753.3821 Fax: 423.753.7409

Hours of Operation:
Monday - Saturday: 8am - 5pm
Sunday: 12pm - 4pm
---