05-17-2016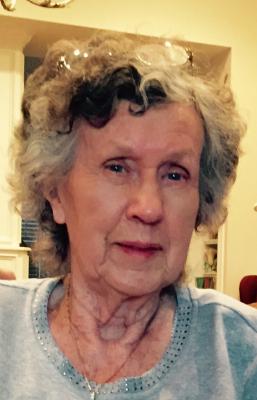 SERVICE SCHEDULE

Mrs. Lou Mazelean Fox
2/13/1927 – 5/17/2016

Jonesborough, TN – Dedicated wife, loving mother, grandmother and a friend to many in the community Mrs. Lou Mazelean Fox, 89, passed away on Tuesday. Mrs. Fox was born the day before Valentines Day in 1927 in the Chuckey community to Bill and Luster Dayton (both deceased) and was the oldest of four children in the family that included brother Ralph Dayton (deceased), sister Jean Dayton Greene (deceased), and her youngest brother Donnie Dayton, who still resides in Chuckey.
Mrs. Fox grew up on a river bottom farm where she and her family made their living off of the rich, black earth. Her maternal grandfather died when she was young and Lou was sent to live with and help her surviving grandmother. At age ten, Lou and her grandmother worked together an entire summer hoeing weeds and raising crops in a circumstance that bonded them forever. The two of them – a grandmother and her ten year-old granddaughter – were able to avoid foreclosure on the family farm by making enough money to pay off the note during a single growing season. Mrs. Fox loved a rural life and would always enjoy farming, gardening, planting flowers and being in the soil. Lou married Claude H. Fox (deceased) and their young family moved to several different towns with his work for the Western Union Telegraph Company. Along the way they had two daughters, Sherry (deceased) and Barbara, who resides in Hattiesburg, MS. Mr. and Mrs. Fox started a homebuilding business while in Waynesboro, Virginia and moved back to Limestone, TN in the early sixties to commence farming, homebuilding and raising a family in the community of their birth.
Lou was a tireless worker. In addition to being homebuilders, she and Claude started and operated a couple of retail clothing businesses, a tractor supply store, started a door manufacturing company and even ran a full fledged dairy operation. They employed hundreds of people during their careers and would always go the extra mile to care for them just as if they were part of the family. She was also a very social person. Lou enjoyed sitting down with friends at a local restaurant and just chatting or spending a minute to catch up on things when someone came in the clothing store. And she would always be happy to let a person know just how much she cared whenever they needed a friend. She and Claude lived a life engaged in doing good things in their community while being active in the lives of their children and grandchildren, friends and neighbors. They were truly a special couple.
Mrs. Fox sold the farm and built a new home in Jonesborough after Claude's death in the year 2000 and eventually was remarried to Tom Baskette, a childhood friend whom both she and Claude shared from growing up in and around Limestone. Lou and Tom loved each other and shared several good years together and were great company for one another. They could often be seen dining at their favorite hangouts and took good care of one another during the various illnesses that each had to endure. Lou remained at her home in Jonesborough since Tom's death two years ago and had always sought to maintain her independent, self-sufficient nature up until the very end. She inspired her friends, family and later her caregivers with the stories of her life and the many wonderful experiences she had enjoyed. She was a true example of "loving thy neighbor as thyself" and inspired those around her to love one another and to treasure the time God gives each of us on this earth. She will be greatly missed.
The family wishes to give special acknowledgement to the loving group of caregivers who made Lou's life so special in her final months: Fay Kinley, Gail Green, Louise McKinney, Sylvia Barnham, Rachel Morton and Debbie Cavin. These ladies loved Lou unconditionally and were such a blessing for both her and those around her. They laughed and cried together on a regular basis. Lou loved them like family and would tell them often just how much each of them meant to her. We are eternally grateful for each of these ladies and their wonderful example of Christian love.
Mrs. Lou Mazelean Fox was survived by her brother Donnie Dayton (Judy) of Chuckey, TN; her daughter Barbara Fox Ward (Harry) of Hattiesburg, MS; her grandson Kelly Wolfe (Jennifer) of Jonesborough, TN; her grandson Harry Dayton Ward (Lara) of Fremont, CA; her granddaughter Claudette Ward of Hattiesburg, MS; her great-grandchildren Audrey and Emma Wolfe, Sarah Ward, Luke Ward; her special nieces Becky Myers (David) of Johnson City, TN, Betty Buchanan (Jerry), Brenda Kennedy (Bobby) and Marilyn Fox, all of Bluff City, TN; sister-in-law Irene Fox of Bluff City, TN; sister-in-law Gwen Fox of New Jersey; and several other nieces and nephews.
The funeral service will be held at 11 a.m. on Monday, May 23rd in the chapel of Dillow-Taylor Funeral Home in Jonesborough with the Reverend Allen Huff of the Jonesborough Presbyterian Church officiating. Visitation will begin at 10 a.m. before the service and interment will be at Urbana Cemetery in Limestone immediately following the service. Pallbearers will be friends and family. The family also asks that in lieu of flowers a donation be made to the Washington County Humane Society at 2101 W Walnut St, Johnson City, TN 37602; or the American Cancer Society at 508 Princeton Rd # 102, Johnson City, TN 37601.



Would you like to leave an eulogy or condolence for Lou Mazelean Fox? If so, simply click HERE
EULOGIES & CONDOLENCES
05-23-2016
Janet @ Ricky STONECYPHER
Condolences to family.we have many fond memories. She will be missed. Prayers to family
05-22-2016
Ann McInturff
Kelly and family, I was saddened to hear of the loss of your grandmother. Just know my thoughts and prayers are with you.
05-22-2016
Carl and Patty McInturff
Kelly and family, We were so sad to hear of your grandmother's passing. Although we didn't know her Rob really respected her. We are thinking of you and praying for you during this sad time.
05-21-2016
Isabelle Hollenbaugh
Dear family and friends of Lou. I am so sorry for your loss. I knew Lou for only a short time but I found her to be a sweet and loving person who enjoyed life. She loved talking about her childhood and life experiences. It was a joy to spend time with her and I'm glad to say she was my friend. Please know I am praying for each of you, asking God to draw each one of you closer to Himself during these difficult days. Isaiah 26:3
05-20-2016
Carolyn Garland McCracken
Dear Barbara, Unfortunately, I will be unable to attend the services on Monday morning, but please know that you and your family have my deep and sincere sympathy. Your mother's sweet obituary brought tears to my eyes. What a lady! With sweet memories of you and your family, Carolyn G. McCracken
05-20-2016
Debbie Perry
Barbara, I am so sorry to hear about Lou. She was a good friend to me and I loved her dearly. She will be missed by many. I hope to see you Monday.
05-20-2016
Terri Mullenix-Jackson
Kelly, Jennifer, Audrey and Emma, I was so sorry to hear about the passing of Mrs. Fox. I enjoyed getting to meet her recently and I know she will be greatly missed by her family. We can all only hope to live as full a life as she did! My thoughts and prayers are with you. . .
05-20-2016
Romayne Gilland
I was privileged to have Claude and Mazelean for clients for many years and loved and respected both of them. Such loving and caring people, I always enjoyed being with them.
Dillow-Taylor is a third generation family-owned business...established in 1929
---
Dillow-Taylor Funeral Home and Cremation Services
P.O. Box 98, Highway 11-E, Jonesborough, Tennessee 37659
Office: 423.753.3821 Fax: 423.753.7409

Hours of Operation:
Monday - Saturday: 8am - 5pm
Sunday: 12pm - 4pm
---