05-16-2016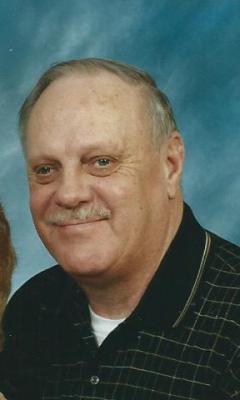 SERVICE SCHEDULE

Mr. Eddie Baldwin, age 72, Johnson City, passed away Monday, May 16, 2016 at his residence.
Mr. Baldwin was born in Washington County and son of the late Ben A. & Louise Rigsby Baldwin.
He was a member of Fairhaven United Methodist Church.
Mr. Baldwin was a United States Army Veteran having served during the Vietnam War. He retired from the State of Tennessee Alcohol and Beverage Commission. He was a Police Officer for Johnson City Police Department for twelve years.
He was a former member of Red Shield Boys Club.
Survivors include his wife, Donna Onks Baldwin, Johnson City; children, Kim Salisbury (Marty Tammy Bales and Danny Baldwin (Sherri); grandchildren, Nathaniel Leach, Logan Centers, Megan Centers, Matthew Bales, Emma Bales and Bayley Baldwin; two step-grandchildren, Ethan and Abby Dockery; three great-grandchildren, Zach, Hannah and Gabbie Leach; one aunt and several cousins.
Funeral services will be conducted 8:00 pm Thursday, May 19, 2016 at Dillow-Taylor Funeral Home with Rev. Mack Turner and Rev. Jeremy Dykes officiating. The family will receive friends from 6:00-8:00 pm Thursday prior to the service.
Interment services will be conducted 11:00 am Friday, May 20, 2016 at Maple Lawn Cemetery.
Pallbearers will be John Lewis, Matthew Bales, Charlie Morris, Bill Durham, Jimmy Snodgrass, Ethan Dockery, David Morris and Mack Jenkins. Honorary pallbearers will be Tommy Causey, Gene Lander, Kenneth Rawles, Wade Hurst, David Truelove, Joe Ferrell, Johnny Anderson and all men from Westside Gang.



EULOGIES & CONDOLENCES
05-25-2016
Melva Street Howell Corryton,TN.
Donna and Family, I was so sorry to learn of Eddies passing. It has been years since hearing about all of you. I really enjoyed the times we had as neighbors. May our Lord and Savior Jesus Christ comfort you during the days ahead and give you complete peace. He was a wonderful neighbor and friend. God bless to each of you.
05-19-2016
Bear Johnson
Donna an family So sorry about Eddie passing my prayers are with you.
05-19-2016
Ken Altman
I am so proud to have had Eddie for a friend. I will miss him..
05-19-2016
Nancy Lewis
Donna, I was sorry to hear about the passing of Eddie this week. My prayers and thoughts are with you and the family.
05-19-2016
Doug Harrison
I was proud to know such a fine man! My prayers go out to his family.
05-19-2016
Jerry Huskins
Eddie and I worked together for years at the JCPD. We remained friends for many years after he went with the ABC. He will be missed by all who knew him. My sincere condolences to Donna and his family.
05-19-2016
Carmon Landers and family
So sorry to hear about Eddie passing away. The West Side gang was truly special, and I was blessed to know Eddie for over 60 years. Condolences to the family, and you are in our prayers. RIP my dear friend.
05-18-2016
Annette Caulkins
To the Family,i am sorry for the loss of one so loved. I wish I could have thanked him for his services to our Country.
05-18-2016
Dave and Sue Rowland
Donna, So sorry to hear of Eddie's passing. We are leaving town this morning (Wednesday) and will miss the services. Please know we continue to lift you and all your family up to our Lord for His care and comfort. God's richest blessing be to you in this most difficult time. Dave and Sue
05-18-2016
Thomas B. Hager, Jr.
Dear Donna and Family, I was so very sorry to hear about the passing of Eddie. We were schoolmates and I considered him a friend for many years. My deepest sympathy to you and your family. Please know that all of you are in my prayers as you go through this difficult time. Sincerely, Tom Hager, Jr.
05-18-2016
Chris Wilhoit
Eddie was the first supervisor I had under the Governors Task Force Marijuana Eradication Program. He was a great supervisor and person. We thoroughly loved Eddie and will miss him immensely. I pray that the comfort of our Lord and Savior Jesus Christ comes to you his family.
05-18-2016
Mike Lukianoff
My Condolence to the Baldwin family in the passing of Eddie. I became acquainted with Eddie during my early years of Johnson City Police, Eddie was a traffic SGT. Go with God, Eddie....Rest in Peace!
05-18-2016
David Davenport
Eddie an honorable man that did his job with compassion and caring for others! Prayers for the family, see you in heaven my friend.
05-18-2016
Terri Mullenix-Jackson
Donna and family, I was so sorry to hear about Eddie's passing. We worked together for many years at the Johnson City Police Department, and I have many wonderful memories of those days when the department was like a second family. I know Eddie will be greatly missed, and pray for peace and comfort for all of you.
05-18-2016
Charles Wayne Dyer
R.I.P. Been a while since we gathered on the corner at Wilson Drug store and ate those 3 for a dollar hot dogs, football at West Side playground. You'll certainly be missed! Again, Rest in Peace.
05-18-2016
Tootie Leach Church (Juanita )
My deepest condolences to the entire family. My thoughts and prayer are with you.
05-18-2016
Shannon Morris
I am truly sorry for your loss...Eddie was an important part of my Dad's life and always will be. Prayers to you all,
05-18-2016
Mark Hutchens, Chief TABC
Donna our thoughts and prayers go out to you and the family. Eddie was a big part of the Tennessee Alcoholic Beverage Commission and will be greatly missed. His hard work and dedication that he gave to the agency for years will never be forgotten. He was a great and true friend. He always made people laugh with his tales he shared with us. He will be sorely missed.
05-18-2016
Michelle Campbell
So sorry hugs and prayers.
05-17-2016
RALPH CAMPBELL
DONNA AND FAMILY, Wanted to let you know we are sorry to hear of your loss. You are in our prayers. Ralph, Ann and family
05-17-2016
Carl W. Dykes
Donna, so sorry to hear that Eddie has left us. Hope to see you soon. Prayers, Carl
05-17-2016
Linda Auer Booth
Donna, I am so sorry to hear about Eddie. I have very fond memories of you both. He was a great friend to Mickey.