03-25-2016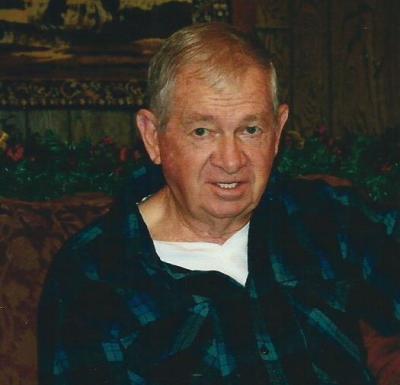 SERVICE SCHEDULE

Mr. Herman Truett Treadway, age 80, Jonesborough, passed away Friday, March 25, 2016 at the Johnson City Medical Center.
Herman was born March 2, 1936, son of the late Elijah Jarvis Treadway & Beulah Mae Hoss Treadway of Jonesborough.
He accepted Jesus Christ as his Savior at an early age, was of the Baptist Faith and a member of Cherokee Baptist Church. He attended Freedom Family Worship Center for several years and served on the Board of Trustees. In recent years has attended Lighthouse Baptist Church.
Herman graduated from Lamar High School in 1955. He moved to Washington D.C. where he was employed with the FBI as a finger print clerk. Upon his return to this area he continued his education, attending two years at Johnson City Vocational School, two years at Tri City Vocational School and later classes at the Center for Professional Advancement.
He served in the Tennessee National Guard for six years. He worked at Raytheon Co. in Bristol, TN for six years, Atlantic Research Corporation, Propulsion and Chemical Division, in Alexandria, VA for five years, Kaydon Corporation Greeneville plant for 33 years. He retired in March 1998 and became a full time farmer, doing what he loved most, caring for his cattle. He was a member of the Cattlemen's Association, and past member of the Holstein Association. He enjoyed Square Dancing, was a member of Johnson City Grand Squares and Jonesborough Square Dancers, and an active member of the Jonesborough Senior Center.
Herman was married November 2, 1956 to Geraldine "Geri" Loyd Treadway, his wife of 60 years. Survivors in addition to his wife; son Steven Treadway and wife Heather, Jonesborough; daughter, Lisa and husband Charles "Chuck" Poarch of Jonesborough; daughter, Detra and husband Robert O'Toole, Slidell, Louisiana; six grandchildren, Whitney Ooten husband John, Clinton, TN, Weston Hazelhurst and wife Kassie, Clinton, TN, Sarah Wise, Tulsa, Oklahoma, Jocelyn Wise, Tyler O'Toole both of Slidell, Louisiana, and Savannah Grace Treadway, Jonesborough; four great-grandchildren, Wyatt Ooten, Paisley Ooten, River Hazelhust and Bearett Hazelhurst, Clinton, TN; brother, Dwight Treadway and wife Emma, Jonesborough.
Funeral services will be conducted 4:00 pm Monday, March 28, 2016 at the Dillow-Taylor Funeral Home with Pastor Perry Cleek officiating. The family will receive friends from 2:00-4:00 pm Monday prior to the service. Committal services will follow at Cherokee Baptist Cemetery.
Pallbearers will be Roy Ollis, Doran Sherfey, John Ooten, Weston Hazelhurst, Howard Farthing and Bill Smith.
In lieu of flowers, memorials may be made to Cherokee Community Cemetery Fund c/o Cherokee Baptist Church, 143 Mayberry Rd. Jonesborough, TN 37659.



Would you like to leave an eulogy or condolence for Herman Truett Treadway? If so, simply click HERE
EULOGIES & CONDOLENCES
03-30-2016
Dee Maggio
I cannot think of the right words to express my shock and sadness at Herman's passing. I would sit and talk with at Line Dancing class.He was quiet, soft-spoken and very much in love with his beautiful wife. Love, thoughts and prayers go to you, Geri and Lisa, Detra, Steve and your many grandchildren.
03-28-2016
Glenda Short
Geri and Family, I am so sorry to hear of your loss. We will miss Herman. I remember him as a quiet man who smiled and was always sitting among his friends talking and sharing their thoughts. I pray for peace and blessings for you all. You are in my thoughts and prayers.
03-28-2016
Stan Scoggins, And Brenda Carver
There Are No Words That Can Express What Herman Ment To Us. We Are So Sorry.
03-28-2016
Pete Peters
Gerri: Joyce & I loved all the times we sq danced or our many trips to Dollywood. God bless you.
03-28-2016
Patty Garland
So Sorry for your loss Steve Praying for you all
03-28-2016
Mark and Karen Foster
Geri, We are so sorry to hear about Herman. We will be praying for you and your family. May God give you strength and peace.
03-27-2016
Karen Routh Peoples
Geri, Steven, Lisa and Detra...so sorry to hear of Herman's passing. Our thoughts and prayers are with you at this time.
03-27-2016
Cecil and Frances HANKINS
We were so extremely sorry and saddened to hear of the passing of Herman .You two were some of our favorite square dance couples. Thoughts ,prayers and love at this difficult time . Cecil and Frances Hankins
03-26-2016
Jackie Arrowood
I had the privledge of meeting and working for Herman in 1991 at Kaydon Corp. in Greeneville. Herman was my foreman and a good man to work for. He cared about his job and his employees with alot of respect. I would like to extend my condolences to his wife and kids (whom he always talked about at work). I know from the stories he would tell me that, that he loved his wife and square dancing. will be missed very much.
03-26-2016
Sonny and Rita (Loyd) Baines
Gerald, Stevie, Lisa and Detra, I am saddened to learn of the passing of Uncle Herman. I last saw him at Uncle Carroll's funeral and enjoyed talking to him so much as I hadn't see him in many years. I learned that day that he and Aunt Gerald square danced with my good neighbors, Betty and Ron(Ron has since passed as well). He was always such a sweet and kind man and will be missed by all. May God be with each of you in this time of sorrow and always cherish the wonderful memories until you see him once again in heaven. Love Rita and Sonny
03-26-2016
Myra Cox
To Steve Treadway & Family, I am truly sorry for the loss of your Dad. My thoughts & prayers are with you & your family. Myra Cox