03-17-2016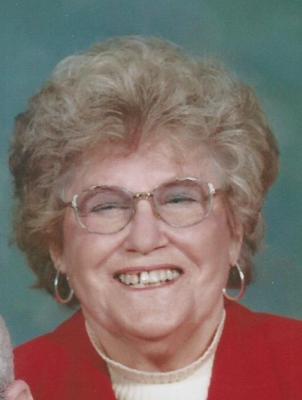 SERVICE SCHEDULE

Mrs. Vera Rupert Graybeal, age 90, Johnson City, passed away Thursday, March 17, 2016 at the NHC Healthcare of Johnson City.
Mrs. Graybeal was born in Yancey County, NC and spent most of her life in Greene County. She was the daughter of the late Sherman Davis & Lucy Bowman Jarrett. She was preceded in death by her first husband of 52 years, Charlie Rupert, during their time together they were able to experiences many enjoyable adventures. Just mention Myrtle Beach and they could be packed and gone with a car load of grandchildren, nephews and nieces. She was also preceded in death by her brothers, Johnny Jarrett, Lawrence Jarrett, Bobby Jarrett, Leon Jarrett and Everett Jarrett, and one sister, Leona Farmer.
She was of the Baptist faith.
Vera was a district Tupperware Manager for many years. She was known as the "Tupperware Lady" in the Tri-Cities. Through hard work, she won cruises and trips to Hawaii, Mexico, along with many other awards. She came from very humble beginnings but accomplished great things and had many blessings throughout her 90 years. Another blessing for Vera was meeting and marrying Douglas "Gene" Graybeal. During their sixteen years together, Gene quickly adapted to Vera's many shopping and travel excursions. He also adapted to her very large and close knit family and loved being a papaw. Our family thanks God for bringing Gene into Vera's life. We thank Gene for being by Vera's side so faithfully and all the love he has shown her the last sixteen years.
A special mention to Vera's Tupperware friends, her niece, Karen Collins, who sold her first order at age five, Linda (Hoover) Ward, Edith Williams, Loretta Smith, Polly Cox, Atlas Carder, Purdie Mae Price and Pam White.
Survivors include her husband, Douglas Graybeal, Johnson City; two sons, Wayne Rupert (Jane), Limestone and Eddie Rupert (Sharon), Jonesborough; one brother, Paul Jarrett (Edna Ruth), Greeneville; two sisters, Janice Shipley (Ralph) and Barbara Thompson (Ted), all of Jonesborough; four sisters-in-law, Alma Ruth Jarrett, Louise Jarrett, Nellie Gray Jaynes and Betty Jarrett; brother-in-law, Jay Rupert; grandchildren, Allen Rupert, Robbi Rupert (Vicky), Eric Rupert, Debbie Tester (Bobby) and Lori Rupert; great-grandchildren, Charlie (Brittany), Amber, Toby, Cassidy, Cody, Caleb, Sidney, Josh, Jesse and Dylan; and numerous nephews and nieces.
Funeral services will be conducted 7:00 pm Saturday, March 19, 2016 at the Dillow-Taylor Funeral Home with Rev. Jeremy Dykes and Pastor Sam Smith officiating. The family will receive friends from 5:00-7:00 pm Saturday prior to the service.
Interment services will be conducted 2:00 pm Sunday, March 20, 2016 at Monte Vista Burial Park.
Pallbearers will be grandsons.
In lieu of flowers, memorial donations may be made to Niswonger Children's Hospital Neonatal Unit 400 N. State of Franklin Johnson City, TN 37604.



Would you like to leave an eulogy or condolence for Vera Rupert Graybeal? If so, simply click HERE
EULOGIES & CONDOLENCES
03-28-2016
Mr. Dana Graybeal
What a wonderful life. She will be missed. Our Uncle was very blessed to have Vera in his life. Our deepest sympathies to her children and family.
03-19-2016
Polkie Gregory
Vera was a friend, boss,and mentor. I sold Tupperware for her in the early 70's when she lived on Oakland. We had a wonderful time and I will always love her for her smile and her encouragement.
03-19-2016
Mark and Donna Graybeal
We are deeply saddened by the news of aunt Vera's passing. Our thoughts and prayers are with you and your family. Love, Mark and Donna
Dillow-Taylor is a third generation family-owned business...established in 1929
---
Dillow-Taylor Funeral Home and Cremation Services
P.O. Box 98, Highway 11-E, Jonesborough, Tennessee 37659
Office: 423.753.3821 Fax: 423.753.7409

Hours of Operation:
Monday - Saturday: 8am - 5pm
Sunday: 12pm - 4pm
---