03-12-2016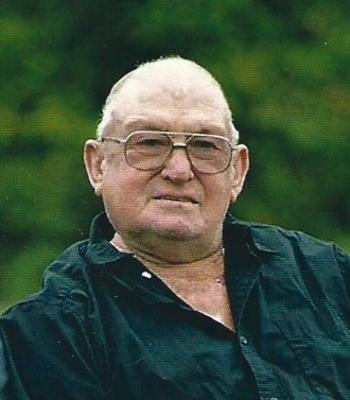 SERVICE SCHEDULE

John Paul Jones Taylor, Jonesborough, passed away peacefully at his home Saturday, March 12, 2016 after a lengthy battle with cancer.
Mr. Taylor was born in Washington County May 9, 1938, son of the late Paul and Alice Taylor. He was also preceded in death by his brother, Bill S. Taylor.
John was a graduate for Lamar High School in 1956. He retired from Summers Taylor Inc. as a Concrete Foreman in 2002 and was a lifelong farmer.
John was an active member of Mt. Zion Baptist Church where he served as a trustee for several years.
Mr. Taylor is survived by his wife of 59 years, Pearl Vines Taylor; daughter Sharon Bishop (Steve); sons, Wayne Taylor (Kim) and Rex Taylor (Amanda); grandsons Dustin Taylor (Sarah), Jeremy Bishop (Heather), Ryan Taylor, Joseph Taylor, and Chase Taylor; granddaughters, Jordan Dison (Cody) and Olivia Taylor; great-granddaughter, Jaiden Bishop and several nieces and nephews.
Graveside service will be held Monday, March 14, 2016, 11:00 AM, at Mt. Zion Baptist Church Cemetery with Pastor Jamie Ferguson officiating. Family requests everyone meet at the cemetery.



Would you like to leave an eulogy or condolence for John Paul Jones Taylor? If so, simply click HERE
EULOGIES & CONDOLENCES
03-16-2016
J.Shannon Zukas
We at Malone Lumber Co.thought alot of John.Thoughts and prayers for the family.
03-14-2016
Olde Towne Hardware
Our deepest sympathy to here of Johns passing. We are so sorry we only found out today, he was A true friend and one of our best customers, we Will miss him deeply. We always joked with him And he with us. He always had a great outlook. Please know he always be remembered and your Family in our prayers. Your Friends at Olde Towne Hardware
03-13-2016
Sylvia Chiu
So sorry to hear of your loss. He was such a hard working and caring man among those who took care of his family. Someone shared with me when daddy was so ill that God allows our loved ones to suffer so it will be easier for those of us being left behind to let them go. Our desire to know they are no longer in pain trumps us never wanting to loose them. I hope you find peace in knowing his suffering is over and see his loving spirit in everything that comes alive on the farm this spring.
03-13-2016
lowell greene
with deepest sympathy john was a great guy class of 56
03-13-2016
kenneth vines
john taylor was a fine a man i have ever known my prayers go out to all of you absence from the body means present with the lord may the lord bless you all
03-13-2016
Teresa [couch]Crain
So sorry to hear of your loss he was a great man an a friend to everyone my prayers will be with all of the family if there is anything that me an Toby can do for you all just let us know would be more then glad to help out if we can. The crains
03-12-2016
Marvin Wilson
Please accept my deepest sympathies for your loss; my prayers are with you and your Family during this difficult time.
Dillow-Taylor is a third generation family-owned business...established in 1929
---
Dillow-Taylor Funeral Home and Cremation Services
P.O. Box 98, Highway 11-E, Jonesborough, Tennessee 37659
Office: 423.753.3821 Fax: 423.753.7409

Hours of Operation:
Monday - Saturday: 8am - 5pm
Sunday: 12pm - 4pm
---

| | | | | |

Copyright ©2019 Dillow-Taylor Funeral Home and Cremation Services. All Rights Reserved.
Programming & Web Development by .