03-09-2016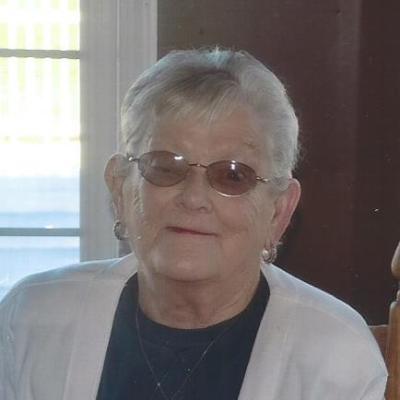 SERVICE SCHEDULE

Mrs. Dorothy Kate 'Sue" Brackins, age 88, Johnson City, passed away Wednesday, March 9, 2016 at the Lakebridge Healthcare Center.
Mrs. Brackins was born in Washington County and daughter of the late Rex & Myrtle Deakins Cloyd. She was also preceded in death by daughter, Regina Diane Brackins; granddaughter, Jennifer Cloyd; sister, Vella Laws; and brother Roy "Bud" Cloyd.
Mrs. Brackins was a Christian.
She loved flowers and being outdoors.
Survivors include her daughters, Peggy Salts, Johnson City, and Donna McKinney (Steve), Jonesborough; son Kenneth Cloyd (Robin), Jonesborough; sisters, Rovenia Bryant, Limestone and Ruby Jane Sullins, Marion, VA; brother Carl Cloyd, Limestone; grandchildren, Dustin Rex Salts (Lyndsey Mosley), Johnson City, Kara Cloyd (Josh), Jonesborough, Mandi Collier, and Morgan Tipton; great-grandchildren, Jude Cloyd, Asher Collier, Malia McFarland, and Major Tipton; and several nieces and nephews.
Inurnment services will be conducted 3:00 PM, Sunday, March 13, 2016 at Mt. Wesley Cemetery with Pastor Luther Sullins officiating.
The family wishes to thank the staff of Lakebridge Healthcare Center for their loving care.



Would you like to leave an eulogy or condolence for Mrs. Dorothy Kate 'Sue" Brackins? If so, simply click HERE
EULOGIES & CONDOLENCES
03-13-2016
Judy Hopson-Haws
Donna, I am so sorry to hear about your mother. She was a very sweet lady. You, and the rest of you family will be in my thoughts and prayers during this difficult time.
03-13-2016
Dustin Salts
I had an angel here beside me, Sent to Earth to help and guide me, An angel always there for me Sent to love and care for me. She did the things that angels should: She taught me what was bad and good, She gave me hope when no one cared, She held my hand when I was scared, She cheered me up when I was down (She could make a smile from a frown), She doctored me when I was sick, And many another angel trick. Today my angel earned her wings, Her halo, harp and other things. But today I'm lost and all alone For today God took my grandma home.
03-12-2016
Jeanene
Aunt Sue. Was the best . A will be missed.We all loved her.
03-12-2016
Chad and Heather Laws
We are sorry for the loss of your loved one. Dot was a sweet, loving, and strong lady. We will remember her sweet smile always and will miss her. We look forward to seeing her one day when we are all with our Heavenly Father in a place we can can only dream of.
03-12-2016
Janet Laws Barker
I already miss our talks and the laughter in Sue's voice. She has been such a loving Aunt. I have felt honored to be her niece. She would have been proud of you kids during her last days. You took great care of her. Love you all. Janet
03-11-2016
Debbie Deakins Masters
Dear Family, My thoughts and prayers are with you at this time. My father Junior Deakins and Dorothy were first cousins. May God Bless You.
Dillow-Taylor is a third generation family-owned business...established in 1929
---
Dillow-Taylor Funeral Home and Cremation Services
P.O. Box 98, Highway 11-E, Jonesborough, Tennessee 37659
Office: 423.753.3821 Fax: 423.753.7409

Hours of Operation:
Monday - Saturday: 8am - 5pm
Sunday: 12pm - 4pm
---