03-01-2016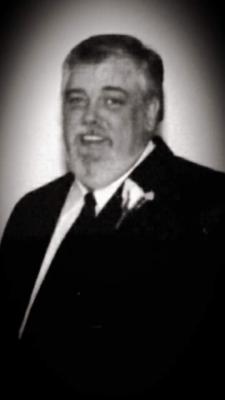 SERVICE SCHEDULE

II Timothy 4:7-8 I have fought a good fight, I have finished my course, I have kept the faith: Henceforth there is laid up for me a crown of righteousness…….

Rev. Charles Wesley "Wes" Ford, age 58, Piney Flats, went to be with the Lord, Tuesday, March 1, 2016 at the Johnson City Medical Center.
Rev. Ford was born January 25, 1958 in Fort Dix, NJ. He was the son of the late Hollace & Betty Rhudy Ford.
Rev. Ford was Pastor of New Hope Church of the Brethren. He loved the Lord, his wife, family and music.
Survivors include his wife, Cynthia Hyatt Ford, Piney Flats; children, Anthony Ford, Ashley Rhymer (Kevin), April Ford (Roy) and April Hale (Donald); six grandchildren; siblings, Sheila Blair (Jack), Craig Ford (Benita) and Jerry Ford (Trina); and several aunts, uncles, nephews and nieces.
Funeral services will be conducted 3:00 pm Saturday, March 5, 2016 at the Dillow-Taylor Funeral Home with Rev. Don Hilton and Rev. Russell Payne officiating. The family will receive friends from 1:00-3:00 pm Saturday prior to the service. Interment services will follow at Fairview Cemetery.
Pallbearers will be family & friends. Honorary pallbearers will be Deacons of New Hope Church of the Brethren.
Memorial donations may be made to the Dillow-Taylor Funeral Home P.O. Box 98 Jonesborough, TN 37659 for funeral expenses.



Would you like to leave an eulogy or condolence for Charles Wesley Ford? If so, simply click HERE
EULOGIES & CONDOLENCES
03-08-2016
Lonnie & Michelle
I just saw this today, I am so very sorry for your loss. Wes was a wonderful man, we would have attended the service had we known. Cindy, my heart breaks for you, I never knew 2 people more in love! I pray God wraps you in his arms until you & Wes are reunited.
03-05-2016
Brittiany Gibbs
I want to give my deepest love for you and your family. I've met Wes one time and he made an impact on my life. And when we would talk on the phone he'd always had me laughing with his funny jokes and I'm going to miss hearing his mouth in the background. But rest in peace Wes thank you for touching others lives including mine.
03-04-2016
Paul & Judy Stacy
We are so sorry for your loss and express our deepest sympathy to all the Ford family. Wes married us in 1988 at Melvin Hill Church of the Brethern in Green Creek, North Carolina. He was our dear friend and we had a lot of good times together. We will never forget his love and kind heart. Our prayers are for the Ford family.
03-03-2016
Debbie Mills
I am so sorry for your loss.My prayers are with you all.He was a wonderful person.He was a great friend to me
03-03-2016
Mary Lou Street Hawk
So sorry to hear this news. I could always count on Wes to make me laugh when I needed it most. I will miss his calls to ask me "Can you hear me now?" I would have loved to hear him sing "Long Black Train" one more time.
03-03-2016
Christie Hutcherson Fox
I knew Wes from Community Church of the Brethren in Cleveland Alabama many years ago. I remember the day he baptized me in the river. I also remember how fascinated he was about the cross that was made into the pulpit that my Pawpaw Hutcherson had built. Wes asked my Pawpaw if he carved it like that. "No" my pawpaw said, "I didn't even know that was there." Wes knew that it was God working through my pawpaw's hands, and it made Wes feel special to stand at the pulpit knowing it was God's work. I think we all felt special about that but especially Wes and my Pawpaw. Wes was a very sweet and dear man and my thoughts and prayers go out to the family. I will miss you Wes. See you again soon.
03-03-2016
Martha Roudebush
The Ford Family, so sorry for your loss, he will be missed her on earth, but know the heavenly host are rejoicing. The time that I knew Wes he showed his heart for the Lord's ministry. He had a love for music and sharing his talent for the Lord. Prayers for your family and God's love and His presence at this time.
03-02-2016
HELEN CAMPBELL
DEAR FORD FAMILY, MY PRAYERS,AND SYMPATHY, GOES TO ALL OF YOU, MY PRAYERSGOES TO HIS WIFE, SHE WAS SO KIND TO ME WHEN MY HUSBAND WAS IN NHC REHAB, GOD BLESS EACH OF YOU. HELEN
03-02-2016
Laurie Tipton
Danny and I are going to mourn our evenings rocking on the front porch with Wes. His humor and stories will be sorely missed. His kind gentle spirit will stay will us till we meet again.
03-02-2016
Karen (Hopson) Ralston
My heart is broken for the Family! Wes was a good man , kind to everyone and never knew a stranger. I am proud of him following the Call of the Lord. That is a hard road to travel. In his teen years he was apart of a ministry with my family. He loved being apart of anything to do with music. I have not met his wife and children and grandchildren, but I know they will miss him greatly. And Craig, Sheila , and Jerry, I'm so sorry for your loss. But I know it won't be long till we all see him again. And all our love ones that have gone on home before us. I pray Gods peace upon you all , at your time of need.
03-02-2016
Martha Archer and Jance Weaver
Cindy,Wes always made us feel so welcome when we visited New Hope with Judy. Thank you both for your service.
03-02-2016
Rob Spire
Dear Cindy and Ford Family, I am so sorry to hear of your loss. I haven't seen him in years, but the picture of him I just saw captures the Wes I remember perfectly. I remember Wes as always with a smile on his face and a ready laugh. He was such a good soul and will be so missed. My family and I will be thinking of and praying for you and your children and the entire Ford family. Rob Spire (Darla, Tara and Delaney Spire) Marietta, GA
Dillow-Taylor is a third generation family-owned business...established in 1929
---
Dillow-Taylor Funeral Home and Cremation Services
P.O. Box 98, Highway 11-E, Jonesborough, Tennessee 37659
Office: 423.753.3821 Fax: 423.753.7409

Hours of Operation:
Monday - Saturday: 8am - 5pm
Sunday: 12pm - 4pm
---