02-18-2016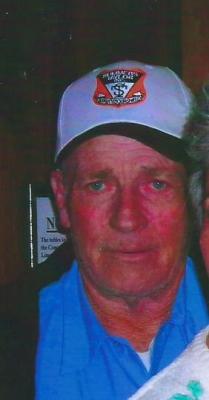 SERVICE SCHEDULE

Mr. James "Jimmy" Taylor, Jr., age 70, Limestone, passed away Thursday, February 18, 2016 at his residence.
Mr. Taylor was born in Washington County and son of the late James J. Taylor Sr. & Jessie Rutledge Taylor. He was also preceded in death by a son, Jonathan "JonBoy" Taylor, father-in-law, Raymond "Slick" Snead.
He was a member of Salem Presbyterian Church.
Mr. Taylor was a truck driver known by the "Red Hornet". He enjoyed tractor-pulls, NASCAR "Ford Cars", and he was the King of Smoke & International Tractors of Limestone.
Survivors include his wife of 45 years, Rebecca "Becky" Snead Taylor, Limestone; daughter, LeeAnn Taylor Greene (Anthony); two sons, Justin Taylor (Amy) and Matthew Taylor (Dawn); five grandchildren, Addison "Addie Grace" Taylor Greene, Justin "J.T." Taylor, Landon Lane, Arien Lane and Audrey Lane; sister, Carolyn Taylor Lewis (Charles); mother-in-law, Lila Lee Snead "Granny"; sister-in-law, Patsy S. Denton (Joe) and a brother-in-law, Mike Snead; several nephews and nieces; and two special companions, Checkers and Honey.
Funeral services will be conducted 8:00 pm Saturday, February 20, 2016 at the Dillow-Taylor Funeral Home with Rev. Jeremy Dykes officiating. The family will receive friends from 6:00-8:00 pm Saturday prior to the service.
Interment services will be conducted 1:00 pm Sunday, February 21, 2016 at Fairview Cemetery.
Pallbearers will be Jonathan Hartman, Daniel Menge, Jimmy Balding, Jerry Bitner, Zak Baskett and Cole Bitner. Honorary pallbearers will be men from Washington County Solid Waste, his Breakfast Buddies and employees at Johnny Market, RDM Trucking and Aiken Livestock.



Would you like to leave an eulogy or condolence for James Taylor, Jr.? If so, simply click HERE
EULOGIES & CONDOLENCES
03-02-2016
Jerry Hensley
Very sorry to hear about Jimmy. I remember good times many years ago. Blessings to your family.
02-22-2016
Hilda (Carter) Bryant
So sorry for your loss, you are in my thoughts and prayers.
02-21-2016
Colleen Ornduff
Becky I am so sorry for your loss, may the a Good Lord look after you and get you threw this. Please know you and your family are in my prayers.
02-20-2016
Sue Shelton Huskins
Becky, I don't know if you remember me, but I used to live in Limestone and we were friends thru our children and neighbors. My sons are Victor and Jay Shelton. I am so sorry to hear about Jimmy, I know your heart is breaking and I just wanted to let you know I will be praying for you and your family. God Bless you.
02-20-2016
Tina Yarbor and Family
So sorry for your loss. Sorry we are not able to attend the visitation but with Mom and Dad the way they are someone has to stay home. Just know that we are thinking of you all during these sad times and remember I'm here if you need anything. Love to you all!
02-20-2016
The Crawford Family
We are so sorry for you loss. Your family will be in our prayers.
02-20-2016
Janet @Ricky Stonecypher
Condolences to family
02-19-2016
Nancy Crawford
Jimmy was a wonderful person and will be missed by many, especially his friends at Baieyton Medical Ctr. Our prayers are with the family.
02-19-2016
Nancy McCracken
Becky, I am so sorry that Jakie and I cannot come Saturday night. We are going to hear a grandson perform and have to leave about 3:00. Please know that you and yours are in my thoughts and prayers. Love
Dillow-Taylor is a third generation family-owned business...established in 1929
---
Dillow-Taylor Funeral Home and Cremation Services
P.O. Box 98, Highway 11-E, Jonesborough, Tennessee 37659
Office: 423.753.3821 Fax: 423.753.7409

Hours of Operation:
Monday - Saturday: 8am - 5pm
Sunday: 12pm - 4pm
---