02-12-2016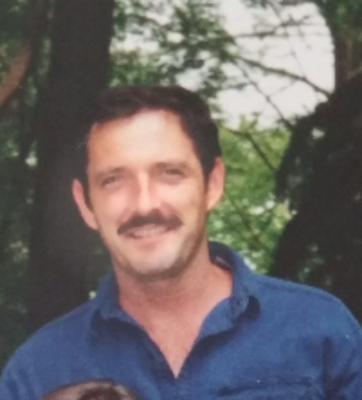 SERVICE SCHEDULE

Mr. Edward Lee Rodifer, Jr. age 56, Chuckey, passed away Friday, February 12, 2016 at Tacoma Regional Hospital.
Mr. Rodifer was born in Adrian, Michigan, son of John Rodifer SR and Genevieve Price Rodifer. He grew up in Clinton, Michigan. He was preceded in death by grandson Tristan Barnett and friend Ida Blaine Corby.
Edward loyally served his country for three years in the United States Marine Corps.
He was an organ donor.
In addition to his parents, survivors include his children Sarah Renee Rodifer and Nicholas Edward Rodifer; their mother, Jane Rodifer; granddaughter, Kaiya Simmons; siblings, Beverly Weirich (Bill), John Rodifer JR (Linda), Debbie Harbach, Kim Hyder (Patrick), Jason Rodifer (Lauralyn), and many nieces and nephews.
A visitation will be conducted at Telford United Methodist Church, 5:00–7:00 PM Monday, February 15, 2016 with a Celebration of Life to follow.
Graveside services will be conducted 2:30 PM, Tuesday, February 16, 2016 at Mountain Home National Cemetery with Pastor Michael Vaughn officiating and military honors.
Pallbearers will be John Rodifer JR, Jason Rodifer, Patrick Hyder, Bill Weirich, Ben Rodifer, and Jonathan Rodifer.



Would you like to leave an eulogy or condolence for Edward Lee Rodifer? If so, simply click HERE
EULOGIES & CONDOLENCES
02-15-2016
Debbie and Dennis Brown
Jane, Sara, Nick and Kaiya, we are so very sorry of the passing of Ed. Please know that you are all in our thoughts and prayers. May the Lord give you comfort in this very difficult and sad time in your life. We will be praying for you and if there is anything we can do, please don't hesitate to call or come by. Love to all. God Bless, Debbie Brown
02-15-2016
Elaine Gilmore-Stegg
So sorry for your loss and to hear of Ed's passing. I went to school with him and John. Sending prayers and positive energies to the family during this time of grief.
02-15-2016
Bruce Brocklebank
So sorry for your loss. Out thoughts and prayers are with you.
02-14-2016
Vicky Adkins
Many good memories..Rest in Peace Ed
02-14-2016
Don Elseroad
In recognition of Edward Lee Rodifer's Honorable Service in the United States Marine Corps, the members of the SSgt Walter F. 'Trae' Cohee III Detachment # 115, Salisbury, MD as of well as the members the Tri-Cities Detachment # 969, Gray, TN of the Marine Corps League would like to extend our appreciation and gratitude for his service to God, Country and Corps as well as our sincere condolences to his family. SEMPER FIDELIS Don Elseroad Staff Sergeant USMC (Ret) MCL Detachment # 115 & # 969
02-14-2016
Cyndi Mastie Couchene
So sorry for your loss may he rest in peace. Prayers for the family
02-14-2016
Steve & Terri Clark
JR So sad about your loss, our prayers are with you and your family. May you find peace and be able to just remember all the good times.
02-13-2016
Bill Phillips & family
Deepest sympathy & condolences to family --- worked with & knew Ed just for the last decade, but consider him one of my best friends ever --- always able to make you laugh, no matter the circumstances --- really gonna miss that --- will always remember him fondly & with great respect
02-13-2016
Mike Karapas
So saddened to hear of Ed's passing. Ed and I had so many great times together. Our thoughts and prayers go out to all his family and friends. Even though Ed and I hadn't talked in many years, I thought of him often. He was one of a kind and will be truly missed by all who knew him.
02-13-2016
Cecil Scott Bowman
Great guy! You couldn't help but like him. I worked with Ed for years and always enjoyed being around him. He will be missed.
Dillow-Taylor is a third generation family-owned business...established in 1929
---
Dillow-Taylor Funeral Home and Cremation Services
P.O. Box 98, Highway 11-E, Jonesborough, Tennessee 37659
Office: 423.753.3821 Fax: 423.753.7409

Hours of Operation:
Monday - Saturday: 8am - 5pm
Sunday: 12pm - 4pm
---