01-26-2016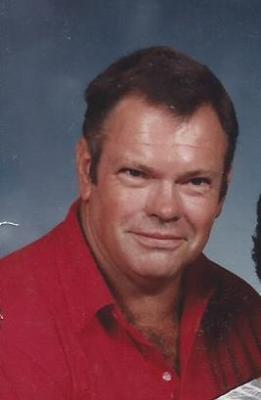 SERVICE SCHEDULE

Mr. Dean Murphy Malone, age 72, Jonesborough, passed away Tuesday, January 26, 2016 at the Johnson City Medical Center.
Mr. Malone was born August 1, 1943 in Johnson City. He was the son of the late George & Lucy Calloway Malone.
Dean grew up in the Midway Community. He attended Midway School and Jonesborough High School. He was a member of McKinley Memorial Bible Church.
Mr. Malone worked for Magnavox of Johnson City for a number of years and also was owner and operator, with his wife and sons, of Malone's Dairy. He artificially bred cattle for Select Sires and worked a lot of years at Growers Co-op Tobacco Warehouse. He was also a Rural Mail Carrier out of the Jonesborough Post Office where he retired of disability due to Diabetes. obobi
Survivors include his wife of 50 years, Hazel Crawford Malone, of the home; two sons, Jeff Malone, Matthews, NC and Jason Malone, Johnson City; daughter, Kelli Malone, of the home; three grandsons, and two great grandsons; brothers-in-law, sisters-in-law and numerous cousins.
The family will receive friends from 12:30-2:30 pm Thursday, January 28, 2016 at the Dillow-Taylor Funeral Home and other times at the home. Graveside services will follow at Fairview Cemetery with Rev. Jeremy Dykes officiating.
Pallbearers will be family & friends.



Would you like to leave an eulogy or condolence for Dean Murphy Malone? If so, simply click HERE
EULOGIES & CONDOLENCES
01-28-2016
Larry Archer
Hazel my thoughts and prayers are with you and your family. Dean is in no more pain. He may be gone but he will never be forgotten for all that knew him and loved him. God Bless
01-28-2016
Kathey Booth Coggins
You and your family are in our thoughts and prayers Nathan & Kathey Booth Coggins
01-27-2016
J.Shannon Zukas
Thoughts and prayers for the family at this time..Thinking of you all...The Family of Charles Jack Malone....
01-27-2016
Johnny stevens
DEAN was a very good friend to me in high school. Although our lives went in different directions, I never forgot him. Mat God be with each family member and friend of his.
01-26-2016
Denise Hopkins
I am so sorry to hear of your loss my prayers are with your family.
01-26-2016
Evco Construction Co Inc
Our thoughts & Prayers are with you & your family in this difficult time. So very sorry for your loss.
01-26-2016
Preas Lewis and Diana Street
Hazel and family, we are so sorry for the loss of Dean. Please accept our sincere condolences and know that you are in our thoughts and prayers. May God bless you with wonderful memories during this difficult time.
Dillow-Taylor is a third generation family-owned business...established in 1929
---
Dillow-Taylor Funeral Home and Cremation Services
P.O. Box 98, Highway 11-E, Jonesborough, Tennessee 37659
Office: 423.753.3821 Fax: 423.753.7409

Hours of Operation:
Monday - Saturday: 8am - 5pm
Sunday: 12pm - 4pm
---

| | | | | |

Copyright ©2019 Dillow-Taylor Funeral Home and Cremation Services. All Rights Reserved.
Programming & Web Development by .