01-20-2016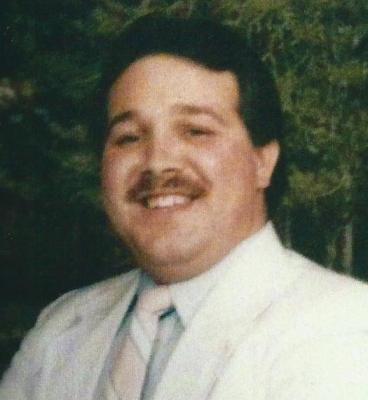 SERVICE SCHEDULE

Mr. Brent Allen Brown, age 48, Jonesborough, went to be with the Lord on Wednesday, January 20, 2016 at the Johnson City Medical Center.
Mr. Brown was born in Johnson City, son of Ivan and Peggy Dugger Brown.
Mr. Brown was attending Gravel Hill Missionary Baptist Church.
Mr. Brown was the creator of Kimberlie's Kandles. He loved his pets Jax and Gemma and singing gospel music.
A celebration of Life for Mr. Brown will be held at a later date at Gravel Hill Missionary Baptist Church.
Mr. Brown is survived by his wife Kimberlie Barham Brown; mother Peggy Brown; father and wife Ivan and Carolyn Brown; brothers Jeff Brown and wife Tammy, Keith Brown and wife Tina, and Chris Brown; brother and sister-in-law Tim and Christy Barham; sister and brother-in-law Karen and Jimmy Edwards; nieces and nephews Daniel Brown, Sabrina Barham, Erica Broyles, Chandler Barham, Jason Edwards, Shyanne Edwards; special friends Mark and Amy Hicks and family, Anthony and Kelly Cooper and family, Pastor David Montgomery of Gravel Hill Missionary Baptist, among others.



Would you like to leave an eulogy or condolence for Brent Allen Brown? If so, simply click HERE
EULOGIES & CONDOLENCES
01-24-2016
Kim church
Kim I'm so sorry for you your loss. I know you will miss him. He was a very good person with a great personality. I will be praying for you. Again, I'm so sorry
01-23-2016
alma shipley
Peggy. I now live at 274 CLEARVIEW st, Gray tn. My phone number is 477 3091. Would love to hear from you.
01-23-2016
Mr.& Mrs. Alan Tipton
Our deepest sympathy love and prayers to all the family. To all the brothers we have not seen or heard from in many years, we shall always remember our friendship, we love and miss you all. God Bless you.
01-22-2016
Lori Cash Randolph
We are praying for each of you at this time. May the LORD give you peace, grace and comfort today and in the coming days. We love each of you. Isaiah 41:10 Norman Cash and Family Lori Cash Randolph
01-22-2016
Lance and Vickie Howell
So sorry for your loss! He was a sweet and wonderful person and will be sadly missed by all of us. Kim we love you and will be keeping you all in our prayers
01-22-2016
Alma Shipley
Just wanted to let you know that I am thinking of you and your family during this difficult time. I will be praying for you.
01-22-2016
Red & Debbie Hovatter
Our prayers and thoughts are with you. God Bless so sorry for your loss.
Dillow-Taylor is a third generation family-owned business...established in 1929
---
Dillow-Taylor Funeral Home and Cremation Services
P.O. Box 98, Highway 11-E, Jonesborough, Tennessee 37659
Office: 423.753.3821 Fax: 423.753.7409

Hours of Operation:
Monday - Saturday: 8am - 5pm
Sunday: 12pm - 4pm
---

| | | | | |

Copyright ©2019 Dillow-Taylor Funeral Home and Cremation Services. All Rights Reserved.
Programming & Web Development by .