12-07-2015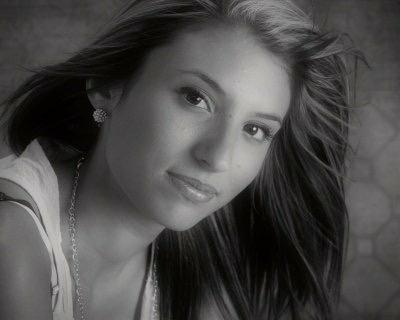 SERVICE SCHEDULE

Ms. Casey Williams, age 23, Gray, passed away Monday, December 7, 2015 at the Holston Valley Hospital.
Casey was born October 5, 1992 in Johnson City and daughter of Jeff Williams of Boones Creek and Lisa Webb Gray and step-father David Gray of Gray.
She graduated from Daniel Boone High School in 2011. Casey was a cheerleader for Daniel Boone Trailblazers. She had many friends that were by her side all the time, too many names to mention.
Casey was a member of Boones Creek Christian Church.
She was preceded in death by her maternal grandparents, Hillard & Emma Jean Webb.
In addition to her parents, survivors include one son, Silas Whitson of Gray; step-sister, Chelsey Gray Howard (Jared); step-brother, Tyler Gray; grandparents, Sue Swinney and Gerald & Ina Gray; aunts and uncles, Jennifer Salyers, Amy Owens, Patti Cornett, Randy Webb, Cathy DeMoisey; and Casey's boyfriend, Dakota Whitson.
Funeral services will be conducted 8:00 pm Thursday, December 10, 2015 at the Dillow-Taylor Funeral Home with Rev. Roger Barker officiating. The family will receive friends from 4:00-8:00 pm Thursday prior to the service.
Private graveside services will be Friday, December 11, 2015.
Pallbearers will be family & friends.



EULOGIES & CONDOLENCES
12-20-2015
Sherry Watford
Lisa and Jeff..I am so saddened to hear this news about your precious daughter. I pray that God's comfort will carry you until you can rest in the joy that she brought you .
12-11-2015
Sherry stump
Lisa I'm so sorry. You and your family is My prayers
12-10-2015
Jerri Calton
Lisa, My thoughts are with you. Feel God's grace. I am so sorry you are going through this. You and your family take good care of each other. May the memories of the past comfort you in the future.
12-10-2015
Dianna Crussell
Jeff and Lisa, So sorry to hear about Casey. I can still see her playing in the yard when she was just a little girl and I was your neighbor. I know that she will be missed by many of her family and friends. My God bless you. Dianna Gage Crussell
12-10-2015
Jennifer Arnold
Lisa and family, I am so sorry to hear about Casey. My thoughts and prayers will be with you and your family during this difficult time.
12-09-2015
Michael Miller
Lisa, Jeff and Family, My heart breaks for you at the sudden loss of your beautiful daughter Casey. I never had the pleasure of meeting her, but I see you in her Lisa. There are no words that I can offer, but there are prayers that I can pray for His grace and His ever-faithful, loving presence to be more real to you all than you have ever known. "The Lord is close to the brokenhearted and saves those who are crushed in spirit." Psalm‬ ‭34:18‬ ‭NIV‬‬ Much love to you all during this difficult time. With sincere and deepest sympathy, Mike Miller Milford, Michigan
12-09-2015
Tracie Bowers
My heart aches for all of you with this tremendous loss. May God give you peace & strength throughout this difficult journey.
12-09-2015
Donna Wilkerson
Dear Lisa, My heart aches for you. I am truly and sincerely sorry to hear about Casey. I remember the good times she had with Taylor and I at our home. No more suffering for our Casey. My thoughts and prayers during this unimaginable time. Always, Donna Wilkerson
12-09-2015
Maria Clark
No words for how I feel for you and Lisa Jeff,,just know that Toby and I are thinking of you and you and your family are in our prayers,,Love to you both
12-09-2015
Donnie Slagle
Jeff, Lisa and Family, May God Bless you and Give you Strength during this time. My thoughts and Prayers are with you and your families.
12-09-2015
Joni Cox
I have been praying for your family. Casey has been on my mind since I heard about her. Even though we haven't seen each other since middle school basketball and Boone Hoops, I visualize Casey and my daughter, Kristen, dribbling a basketball down the court. Kristen was extremely hurt when I told her. She said Casey was a great childhood friend and a sweet girl. I'm quoting Kristen. She really liked Casey. Casey was kind to Kristen. Kristen said even though they didn't have any high school classes together she always had fond childhood memories of her. Casey's kindness, gentle disposition, and beautiful smile is what we have in our hearts. I appreciate these memorable qualities. Words can't express my heartfelt sadness for your family. I'm glad we had time with Casey throughout her childhood. It enriched our lives. In deepest sympathy, Joni Cox
12-09-2015
Maria Bentley Stidham
Jeff N Lisa, My hearts breaks for you both! An for little Silas! Thoughts an prayers are with you both, today an always!!
12-09-2015
Jerri Rafalowski
Jeff, Lisa and Family, Needless to say, the boys and I were devastated to hear the news about Casey. I remember little Casey from Nanny Hoogkamp's day care and had watched her grow into a beautiful young woman and mother. I know that there are no words to ease your pain, but please know that we all love you and are praying for you during this time. Love, Jerri, Drew and Zach
12-09-2015
Cathy Baker Ryan
Lisa I am so sorry and we are praying for you and your family. From all of you friends in Big Stone
12-09-2015
Mike Terry
I can not find the words to express how sad and sorry I am for your lost. May God Bless you in this time of need.
12-09-2015
Randy Booher
Lisa and Jeff, I remember Casey dressed up for halloween and playing with Ben and Rachael, and I always will. My heart is breaking for you.
12-09-2015
Joel and Sandra McKinney
Jeff and Lisa. There are no words of comfort for this heartache you are going through. Your lives are forever changed. You have our deepest sympathy and we will be praying for your family to make it through this.
12-08-2015
Randy Leeper
May God bless all the family during this time
12-08-2015
Kim Miller
There are no words that can express how very sorry I am. My thoughts are with you.
12-08-2015
Stacy
Lisa and family, I was saddened to hear about Casey. My first thought was about Casey and Whitney at Mrs. Hoogkamps house and how little they were and what fun they had together. The years have passed by but Whitney's first words about Casey was that was my first friend. Just know that you are in our prayers. Stacy Crigger Burke