11-03-2015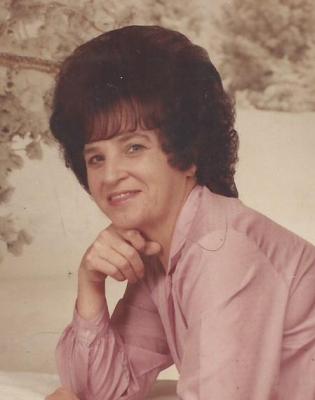 SERVICE SCHEDULE

Bernice Lois Reppond, age 77, Greeneville, passed away Tuesday, November 3, 2015 at the Laughlin Memorial Hospital.
Mrs. Reppond was born in Rockingham, NC and daughter of the late William Clarence & Betty Elizabeth Curric McKinnon. She was also proceeded in death by a grandson, Jamey Reppond; sisters Joyce Phillips and Mary McKinnon; brothers Hayden McKinnon, Bobby McKinnon, and Archie McKinnon; and her best friend and partner of sixteen years, Montie Kinley.
Survivors include three children, Teresa A. Reppond, Michael Reppond and Charles Reppond, Jr. (Robin), all of Greeneville; brother Don McKinnon; grandchildren Lisa (Steven) Freeman, Joey (Nancy) Reppond, Jessie Reppond, Kassie Reppond, Nicholas Reppond, and Amber Reppond; great-grandsons Codey Freeman, Conner Freeman, Jacob Silva, Ethan Torrez, Aiden Reppond, and Jesse James Reppond; and stepson Danny Reppond.
The family will receive friends from 1:00–3:00 PM, Friday, November 6, 2015 at Dillow-Taylor Funeral Home. Graveside services will follow at Providence Cemetery with Reverend Ron Thompson officiating.
Pallbearers will be Michael Reppond, Wesley Gray, Joey Reppond, Steven Freeman, Codey Freeman, and Jacob Silva.



Would you like to leave an eulogy or condolence for Bernice Lois Reppond? If so, simply click HERE
EULOGIES & CONDOLENCES
11-08-2015
TERRY AND SANDY SELF
SO SORRYJ FOR YOUR LOSS LOIS WAS A GREAT FRIEND AND I HAVE MISS SEEING HER. WE HAD A LOT OF FUN AT MOOSE TRIPS AND AT THE LODGE. WE WILL MISS HER SMILING FACE.
11-06-2015
Jerry McGee
Loyce was my mother, Mary McKinnon Caddell's, sister. When my dad died when I was a baby we moved in with her family so Loyce seemed more like a big sister than an aunt. I loved her dearly and will miss her.
11-05-2015
Danny Caddell
May your faith and good memories sustain you in the coming days. I loved my Aunt Loyce. The McKinnon reunion in heavan will be beautful. dannycaddell@bellsouth.net
11-05-2015
Vickie & Tim Bowens
I am at a loss for words. Although not by blood this lady was family to me. My heart aches for Teresa and all of the family. I hope that all of the family find comfort in knowing that you will be together again one day; there is no more sickness, nor pain. May God Bless and Keep you all at this time and always!
11-04-2015
Debbie Saylor
Sweet sweet Lois, You were such a wonderful and loving lady. Words cannot express how I loved you. Just last Thursday you were there for me and I will always be so thankful. Rest in peace my friend and enjoy heaven cause you deserve it!
Dillow-Taylor is a third generation family-owned business...established in 1929
---
Dillow-Taylor Funeral Home and Cremation Services
P.O. Box 98, Highway 11-E, Jonesborough, Tennessee 37659
Office: 423.753.3821 Fax: 423.753.7409

Hours of Operation:
Monday - Saturday: 8am - 5pm
Sunday: 12pm - 4pm
---