10-27-2015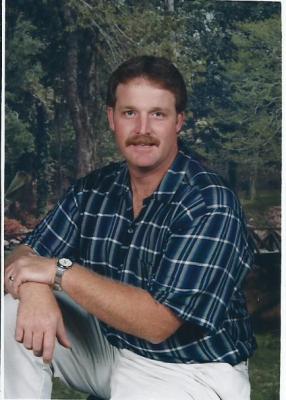 SERVICE SCHEDULE

John Edward "Eddie" Valentine, age 55 of Greeneville, TN, went home to be with Jesus on Tuesday, October 27, 2015.
Mr. Valentine was born in Johnson City, TN and spent his childhood in the Midway community. He was the son of the late Tim Edward and Martha Elizabeth Valentine. In addition to his parents, he was preceded in death by his mother in law, Jennie Lee Reaves.
Mr. Valentine was a member of the First Baptist Church of Baileyton in Greeneville TN where he served as a Deacon. His grandfather, Andy Buchanan, was a Baptist preacher.
Mr. Valentine was employed by Travelers Insurance as an Auto Appraiser. He was an Auto Body man previously employed by Big John's Body Shop in Johnson City, and where he served as a sign language interpreter. Both of his parents were deaf and he learned sign language at a very young age. Also, he previously taught auto body at Dobyns Bennett High School. For several years he was honored in the Who's Who Among America's Teachers.
Mr. Valentine is survived by; his loving wife, Darla "Irene" Reaves Valentine. They just celebrated their 29th wedding anniversary in June. Sister, Mary Lambert (Jerry); brother, Tim Edward Valentine, Jr.; nieces, Meleta Stallard (Will), Ashlea Reaves, and Emily Reaves; great-niece, Mandy Stallard and great-nephew, John Stallard. Father in law, Don Reaves; sister in law, Diane Reaves Seruga (Jean-Claude); brother in law, David Reaves (Tina); Lifetime best friends, Ronnie Breeden and Billy Bennett; special God-Child, Derrick Bennett; and his beloved dog Hercules.
Eddie loved life to the fullest. He had a huge heart of gold and a great sense of humor. He enjoyed giving "gag-clause" gifts at Christmas, especially to his Mama. He also loved spending time with his Tazewell, TN family. Eddie enjoyed golfing, bowling, softball, croquet, and spending time with family and friends.
Family will receive friends Saturday, October 31, 2015, 5:00-7:00pm, at Dillow Taylor Funeral Home, Jonesborough, TN. Services to follow at 7:00pm with Rev. James Roberts officiating. Family and friends can also visit prior to the service at the home of his brother in law, 384 Mt. Zion Church Rd., Jonesborough, TN.
Graveside services will be conducted 2:00pm Sunday, November 1, 2015 at Eden Cemetery. Friends are asked to meet at the cemetery at 1:45pm Sunday prior to the service.
Pallbearers will be: David Reaves, Ronnie Breeden, Derrick Bennett, Jean-Claude Seruga, Mario Duquette, Nathan Brown, Chris Weems, Bud Tucker, Robert Tucker and Bill Carter. Honorary Pallbearers: Jerry Lambert, Will Stallard, John Stallard, Billy Bennett, Keith Bennett, Randy Breeden, Harold Campbell, David Campbell, Roger Price, David Adams, Charlie Presnell.
In lieu of flowers, memorial donations may be made to the First Baptist Church of Baileyton in Greeneville TN.



Would you like to leave an eulogy or condolence for John Edward "Eddie" Valentine? If so, simply click HERE
EULOGIES & CONDOLENCES
11-03-2015
Ruth Ann Robinson Twin City Collision
We are saddened to hear of John's passing. He will be missed by many in auto collision. It was always a pleasure to work with John. Our deepest sympathy to you and your family.
10-31-2015
TONY WOODS
Darla,it hurts me to hear of the loss of our classmate,and saddens me for the sorrows that comes to others. My deepest sincere sympathies and prayers for you and your family.
10-31-2015
Bernia Barnett
Prayers to you and your family ~ Guardian Angels Surrounding ~ (Tino) I remember calling him in High School, Was a Good Friend & Classmate. My Thoughts are with you.
10-31-2015
Troy Brown
Please except our deepest sympathy in the loss of Tim. We have a lot of great memories of Tim, his family, Midway Baptist and the community. Just reading everything Tim was involved in with helping others over the years was no surprise. He had a heart of gold and a passion to help others, even in his younger years. Our thoughts and prayers are with you and your family. May God provide comfort and peace in this time.
10-30-2015
Ronnie Breeden
To My Lifetime Best Friend. we was about 9 or 10 years old when we met Eddie was a special to me growing up together we did everything Darla we will miss Eddie but I have only great memories of him. I can not think of one time that we was mad at each other and that goes back 45 years. We will see him again in Heaven. Darla Love you. Ronnie
10-30-2015
Priscilla and Bill Pendleton
Darla, Our hearts are saddened with the news of Eddie's sudden passing. He was a great person to teach with at DB and both you and him are dear friends. We cannot be there with you because Bill is pallbearer for another friend of ours whose visitation and funeral is Saturday evening and burial is also Sunday afternoon. You are in our thoughts and prayers for God to provide the comfort and peace that only He can give during this time.
10-30-2015
Sherri Ferguson Renfro
Darla, my deepest sympathies to you and all the family. While I did not know Eddie as an adult, I have sweet memories of attending church with his family at Midway. They were a wonderful family to know. Please know you will be in my thoughts and prayers in the days and weeks ahead.
10-29-2015
Janet carty/ citi
I'm sorry to hear about your husband Darla. my prayers are with you and your family. May God be with you in your time of need.
10-29-2015
Edwina Buchanan Booth
Your Buchanan Family in Tazewell will miss you. You left us much too soon, but I know the reunion in heaven is joyous. Until we meet again, we will be united in prayer. With love, Edwina
10-29-2015
Judi Napier
I was so sorry to hear of John's passing. Darla know that you are in our thoughts and prayers constantly. May God give you His peace as only He can at this time! Love, Judi & Steve