10-16-2015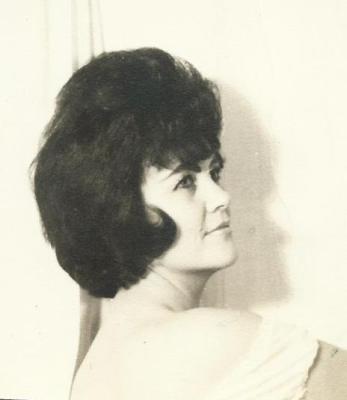 SERVICE SCHEDULE

Dorothy June Archer, age 84, Johnson City, passed away Friday, October 16, 2015 at the Johnson City Medical Center.
Ms. Archer was born in Washington County, TN and daughter of the late Willard & Ethel Jean Smith Lawson.
Ms. Archer owned many different business in the Atlanta area, she loved to travel and was able to see many places around the world and meet many different people in her full life. She was able to live a life others dream of. She loved her dogs, doing ceramics, and she was an avid Dale Earnhardt Sr. fan.
Survivors include a sons, Charles Archer, Johnson City and Dickie Archer, Buford GA.; grandchildren Carrington Dailey, Eric Archer and Shannon Archer; great-grandchildren, Kensington Dailey, Logan Archer, Elijah Archer, Loren Archer, Brandon Archer, and Brooke Archer; sisters, Betty Green and Alice Merritt; and several nieces and nephews.
Celebration of life services will be conducted 7:00PM Tuesday, October 20, 2015 at the Dillow-Taylor Funeral Home with Rev. Darrell Ward officiating.



Would you like to leave an eulogy or condolence for Dorothy June Archer? If so, simply click HERE
EULOGIES & CONDOLENCES
11-02-2015
PJ
My husband and I would like to express our sincere sympathy to the family and friends of your beloved Dorothy. Although we never had the opportunity to meet Dorothy, personally we wanted to share with you comfort from Gods word found in John 5:28,29. Here Jesus showed us a wonderful example of the resurrection when he resurrected Lazarus, here on earth, back to the arms of those he loved. (John 11) Remember also that our Heavenly Father expresses his loving compassion for all of us when someone we love dies. (Psalm 34:18). Be sure to share your memories with those who surround you, for the memories shared are the ones that are most truly cherished, may they bring you a sense of peace and joy in your hearts as you begin to heal. Take care of yourselves and each other during this very difficult time.
10-18-2015
Keith Osborne
Sorry to here about Dot, my cousins Dickie and Charles Archer's mother. As kids I spent a lot of time with them and she was always kind.
Dillow-Taylor is a third generation family-owned business...established in 1929
---
Dillow-Taylor Funeral Home and Cremation Services
P.O. Box 98, Highway 11-E, Jonesborough, Tennessee 37659
Office: 423.753.3821 Fax: 423.753.7409

Hours of Operation:
Monday - Saturday: 8am - 5pm
Sunday: 12pm - 4pm
---